Rihanna Gets Regal! Wears a Dolce & Gabbana $8,000 Crown Headphones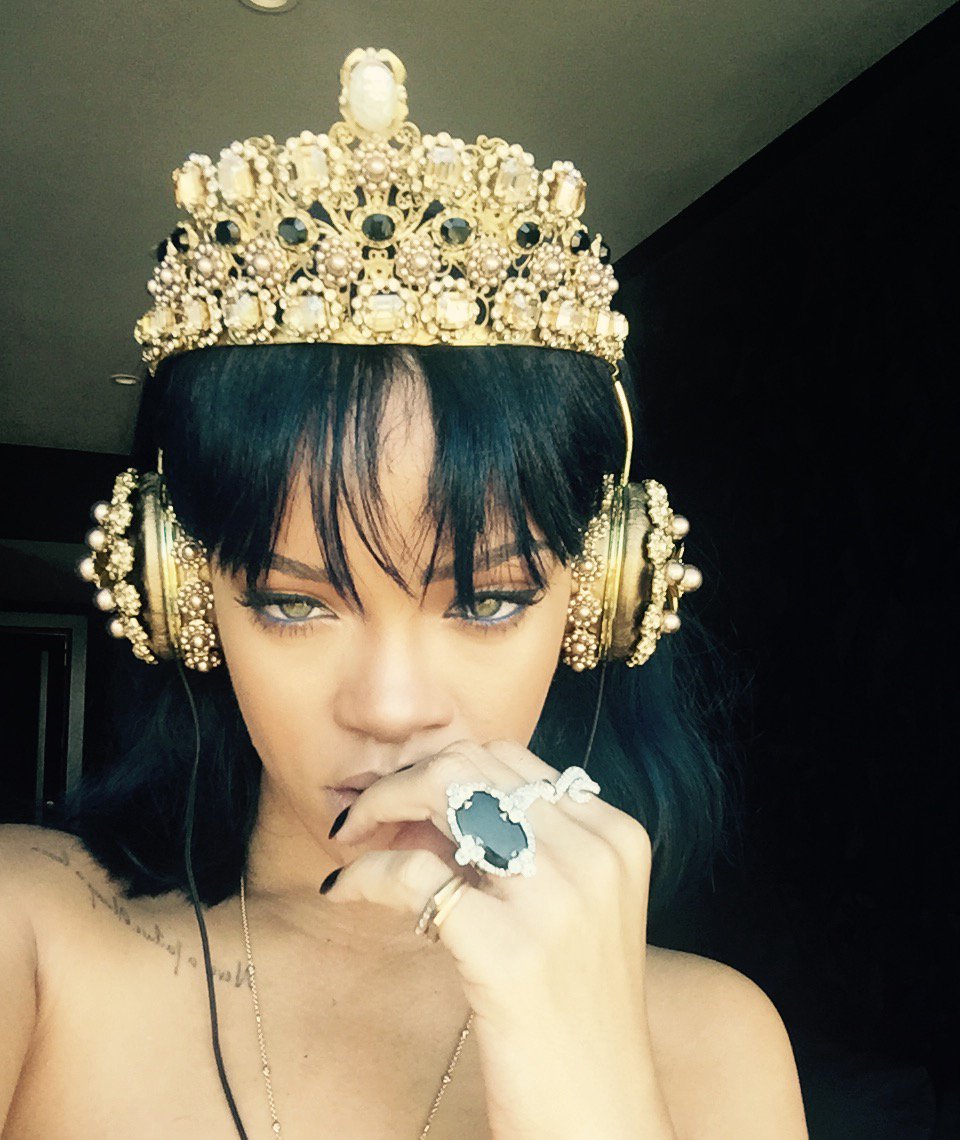 Rihanna tweeted a lavish selfie of herself listening to her upcoming album ANTI.
Her fans, pop music and fashion enthusiasts were excited about the album teases but a lot of them wanted to know where they could buy a pair of these Dolce and Gabbana "Napa Leather Rhinestone Headphones With Crown"
According to the designers Domenico Dolce and Stefano Gabbana who wrote on their site, said that they wanted to create "their dream version of headphones"
This is insanely luxurious! Where will you find yourself wearing these headphones?