Wiz Khalifa Announces Album 'KHALIFA' Release Date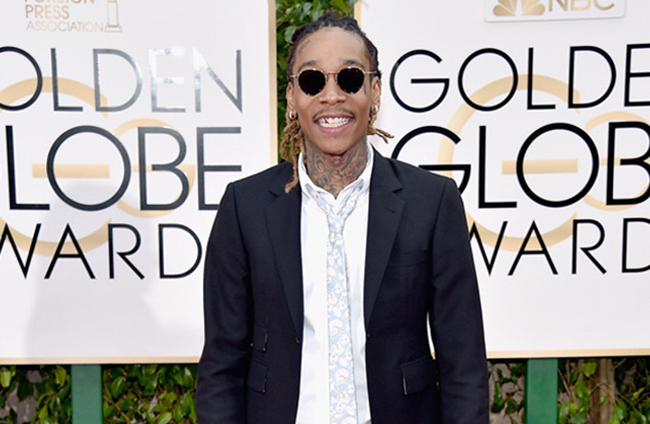 Wiz Khalifa arrived to his first Golden Globes on Sunday with a big announcement.
The rapper, whose hit "See You Again" was nominated for Best Original Song at the 73rd annual ceremony, revealed the release date for his next album, Khalifa. "I got a new album on the way. It's coming out January 22," he told E!'s Giuliana Rancic. "I came off of two really successful tours this year, so we're gearing up for some more tours now.
While on the carpet, he also gushed about his Globes nomination. "Crazy as heck!" said Wiz. "But I'm dealing with it."
He hopes the nomination will open even more doors for Taylor Gang. "Stuff like this, the Golden Globes and just new opportunities, are gonna open up it up for me and the gang this whole year."