'I Still Stand My Ground, He's Fired'- Peter Okoye To Elder Brother, Jude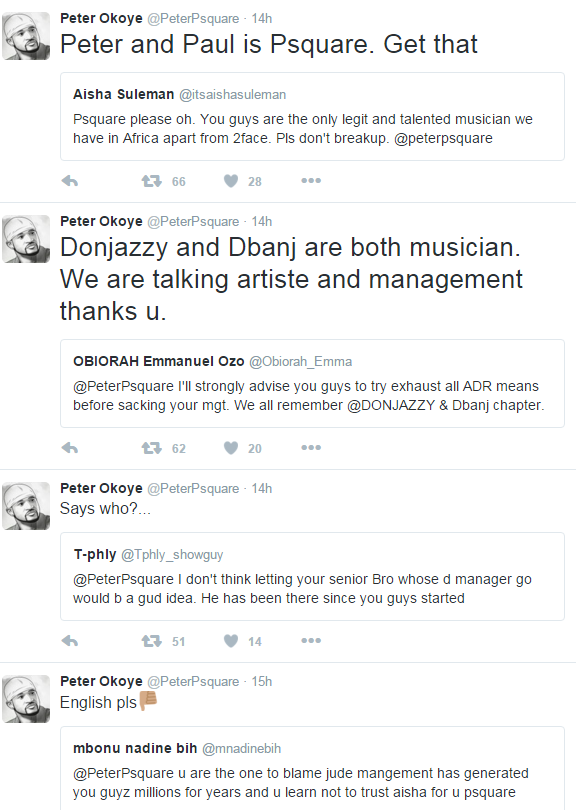 Peter Okoye of P-Square started his rants on twitter yesterday about their manager, who is also their older brother Jude Okoye. He said he has no choice but to blast his older brother Jude on social media.
Peter says Jude is trying too hard to remain as their manager after they told him they don't want him on board anymore, and himself and his twin Paul, are not going to split even though Paul wants Jude to remain their manager.
Check out more tweets below…