Wiz Khalifa and Ex-Wife Amber Rose Turn up at Listening Party 'Khalifa'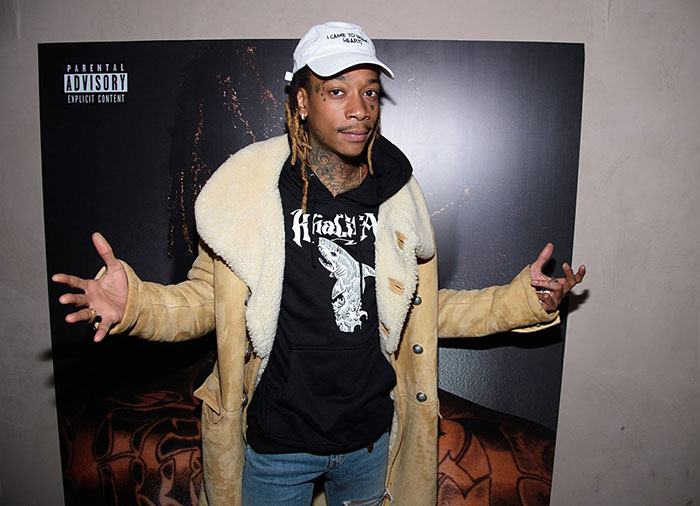 Wiz Khalifa just wants you to have fun. That's the first thing you realize when you're at Wiz' listening party in a packed room with the rap industry's elite. Leave your cool at the door. Get a drink in a Khalifa-branded Styrofoam cup, eat some hors d'oeuvres, and chill out to his new album, Khalifa, a mix of different flavors wrapped into one.
This week, Wiz is on a promotional run for Khalifa, due out Friday (Feb. 5). The Pittsburgh rapper hosted a private listening session at Bar Naná in New York's Meatpacking District, bringing together Michael Strahan, Busta Rhymes, Fame School, PnB Rock, and more. At times, you could catch guests at the photo booth snapping goofy pics or getting their own set of TGOD ink at the designated tattoo station.
A bit of a surprise was seeing Amber Rose posing for pictures with her ex-husband. As she wrote on Twitter later that evening: "Supporting Sebastian's Dad at his #Khalifa Album Listening Party