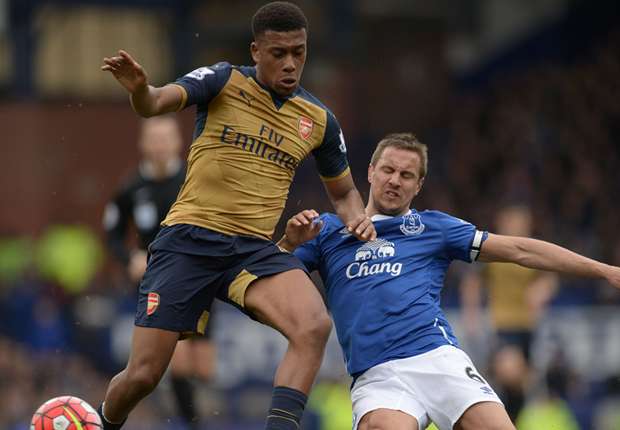 The Frenchman's side started the day 11 points behind league leaders Leicester and without the weight of expectancy on their shoulders the Gunners slipped back into top gear
Since Arsenal beat Leicester City at the Emirates on Valentine's Day, in what was widely assumed to be a momentum swinger in terms of the Premier League title race, they contrived to slump to a dismal run of one win in eight matches.
Arsenal fans have become accustomed in recent seasons to a sort of knockout month where hope finally fades in the Premier League and Champions League usually within the space of a few weeks. When they beat Leicester, there was some optimism that this season would finally break that hoodoo. Instead there wold only frustration, turning to anger, turning to incredulity.
Included in that sequence were twin eliminations from the FA Cup and, inevitably, the Champions League by Barcelona. There were also the six dropped points in the league against Manchester United and Swansea as well as two to Spurs.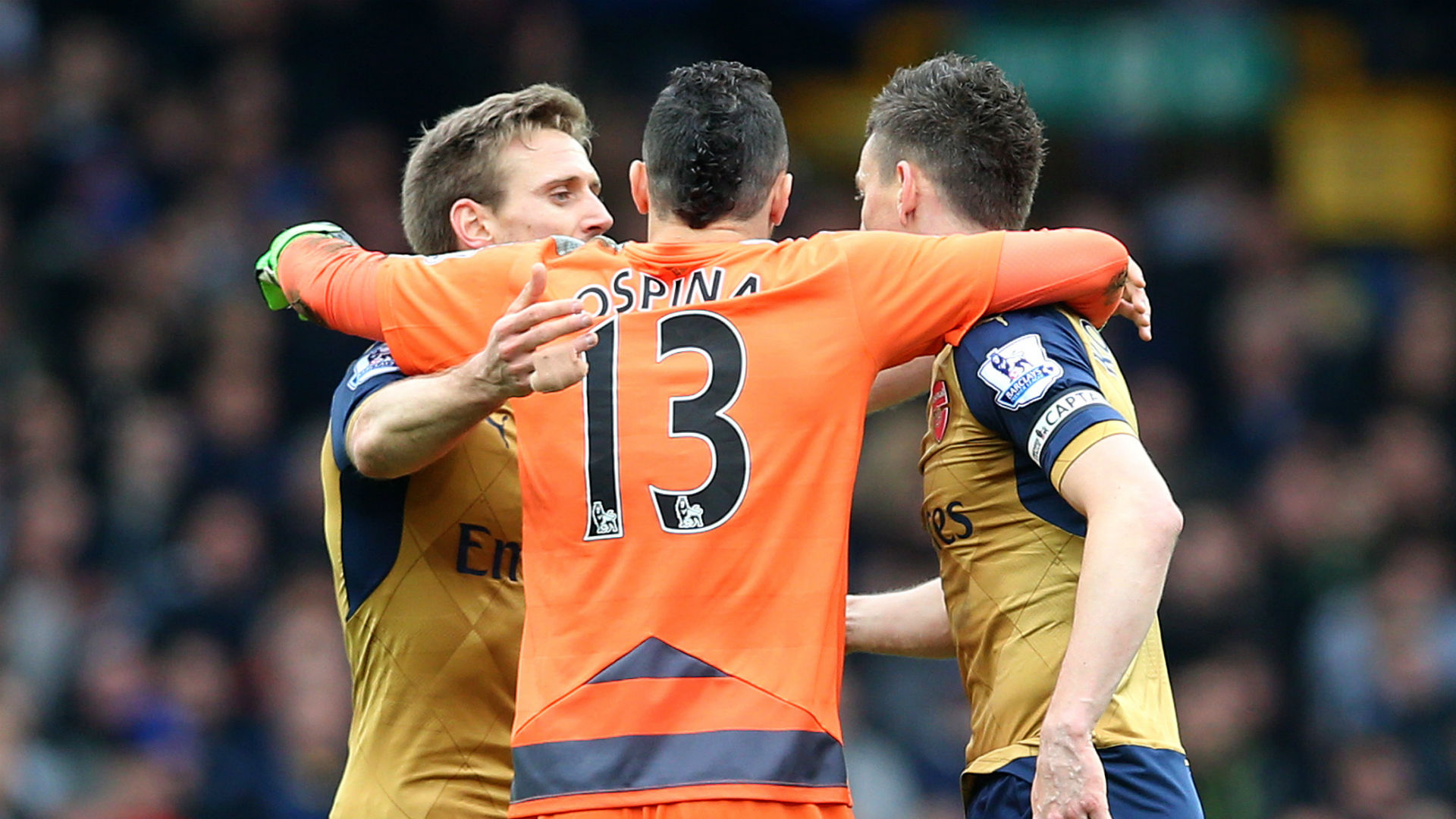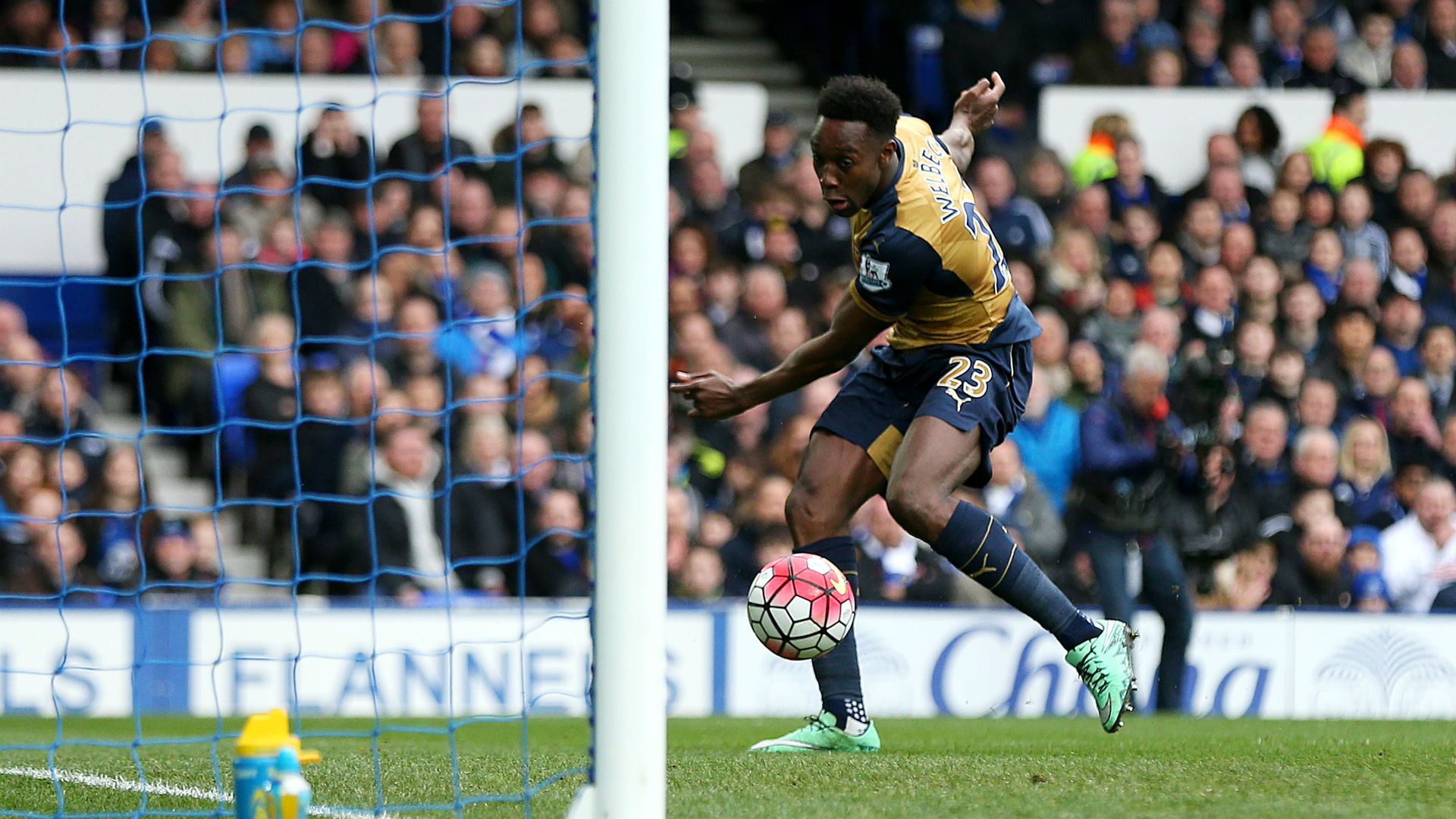 Last week saw the Gunners tumble out of the FA Cup at the quarter-final stage with the pressure growing on Arsene Wenger seemingly by the day. It says much about current expectations and also the strength of Barca that a comeback in Europe in midweek was not even a consideration.
This, then, was a display that came from nowhere.
It was a tough ask for 10 of the same players who got chased around Camp Nou to come to Goodison Park today and express something meaningful. But they did.
Alex Iwobi enjoyed his breakout Arsenal performance with a goal and all-round display worthy of his uncle, the great Jay-Jay Okocha. His goal right at the end of the first half was all Arsenal deserved for the supremacy of their efforts in comparison to Everton's. He has added impetus to Arsenal's season at this late stage.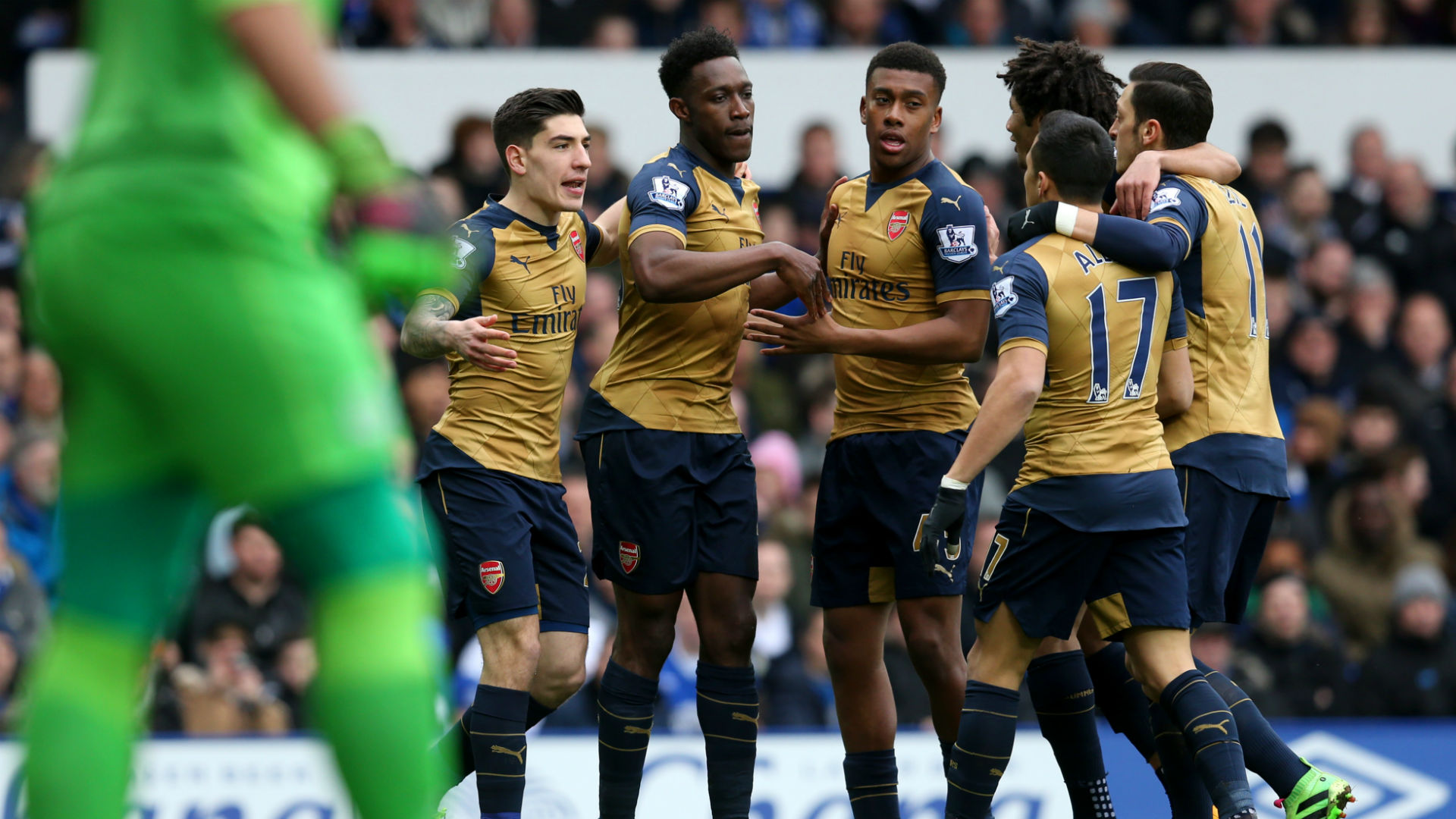 Their first goal, from the in-step of Danny Welbeck, will hardly be bettered this season. What it had was the hallmark of quality available to Arsenal through their big-money signings Alexis Sanchez and Mesut Ozil. Those two are world class - having won the World Cup and Copa America respectively since joining Arsenal - but sustaining their class at club level has been difficult.
The only sour note on the day was an injury sustained by Ozil, which may ultimately turn out to be a positive if his ankle knock is enough to keep him out of Germany's upcoming friendlies against England and Italy.
They still need both Leicester and Spurs to collapse in a manner not to dissimilar to their own recent poor form to even stand a chance of closing the gap significantly. But the composition of their closing fixtures is not that daunting in context.
Just when it seemed a shot at the title would be beyond them, they conjured arguably their best performance of 2016 against Everton. This win moves them to within three points of local rivals Tottenham and eight of front-running Leicester City but is it too little, too late?