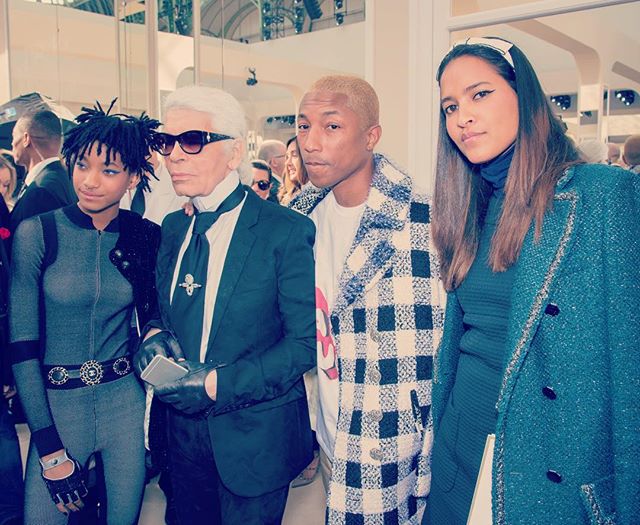 Willow Smith is the new face of Chanel. The 15-year-old fashionista has been tapped as the fashion house's brand ambassador.
Creative director Karl Lagerfeld made the big announcement during Chanel's Fall/Winter 2016/2017 show at Paris Fashion Week on Tuesday (March 8). According to Teen Vogue, Willow joins past Chanel ambassadors including Lily Rose Depp, Kristen Stewart, and Blake Lively.
"Thank you Karl Lagerfeld and the entire team at Chanel for expanding the perceptions of 'beauty' by picking me to be the new Chanel ambassador. I am honored," said Willow.
Willow attended Tuesday's show with her mother Jada Pinkett Smith and posed with Lagerfeld, Pharrell Williams, and Kendall Jenner.