Martial shows Lukaku how it's done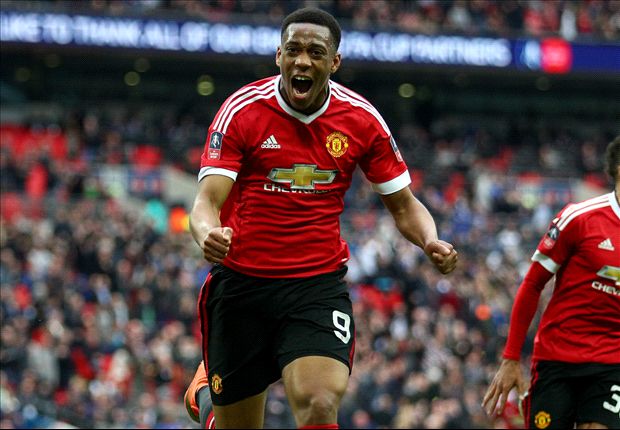 The young United star was in top form and scored a dramatic late winner to see Louis van Gaal's side past Everton and their mis-firing forward in the FA Cup semi finals
---
At Wembley, your gaze cannot help but scan skyward on occasion to find the planes descending towards London's Heathrow airport but in the 91st minute of the FA Cup final here against Everton the sudden, jolting noise which roared from the Manchester United end could well have been mistaken for the sound of a squadron of RAF bombers overhead.
It's the Red Devils, not the Red Arrows, who will be back here next month to take on either Watford or Crystal Palace after Anthony Martial's sensational late winner.
At the other end, all afternoon long, Romelu Lukaku fluffed his chances time and again. He chased his own poor touches desperately trying to make an angle for shots that should never have been so awkward.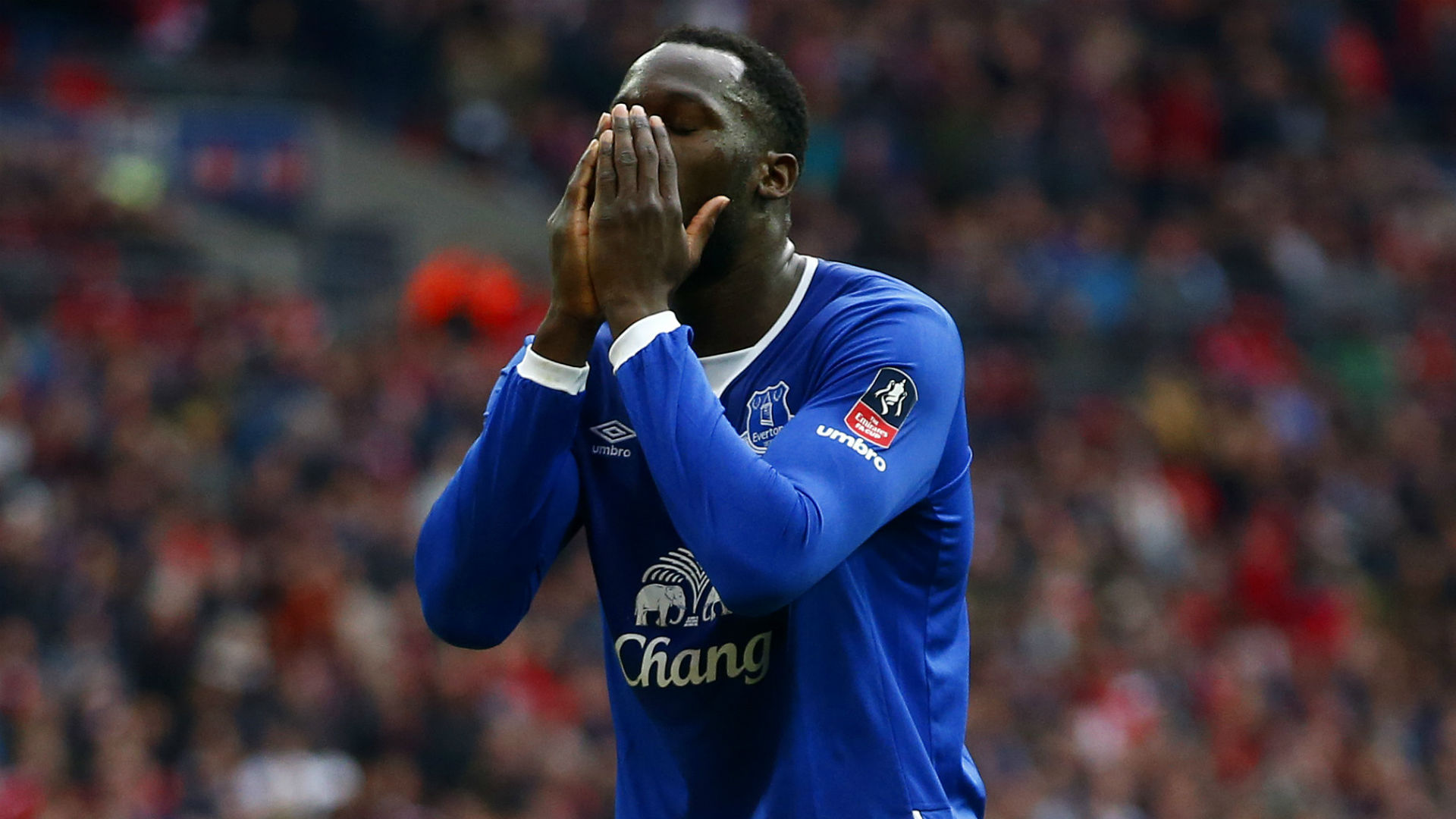 He missed a penalty, gift-wrapped and handed to him by Ross Barkley, but still he could not score. On a day when for the most part Everton could only occasionally leave the confines of their own half, he needed to do better.
Martial, instead, had ice in his veins when he saw the whites of Joel's eyes. He and his team-mates made immediately off for the United fans behind the goal as every Blue in the stadium, players included, sunk at one to their knees.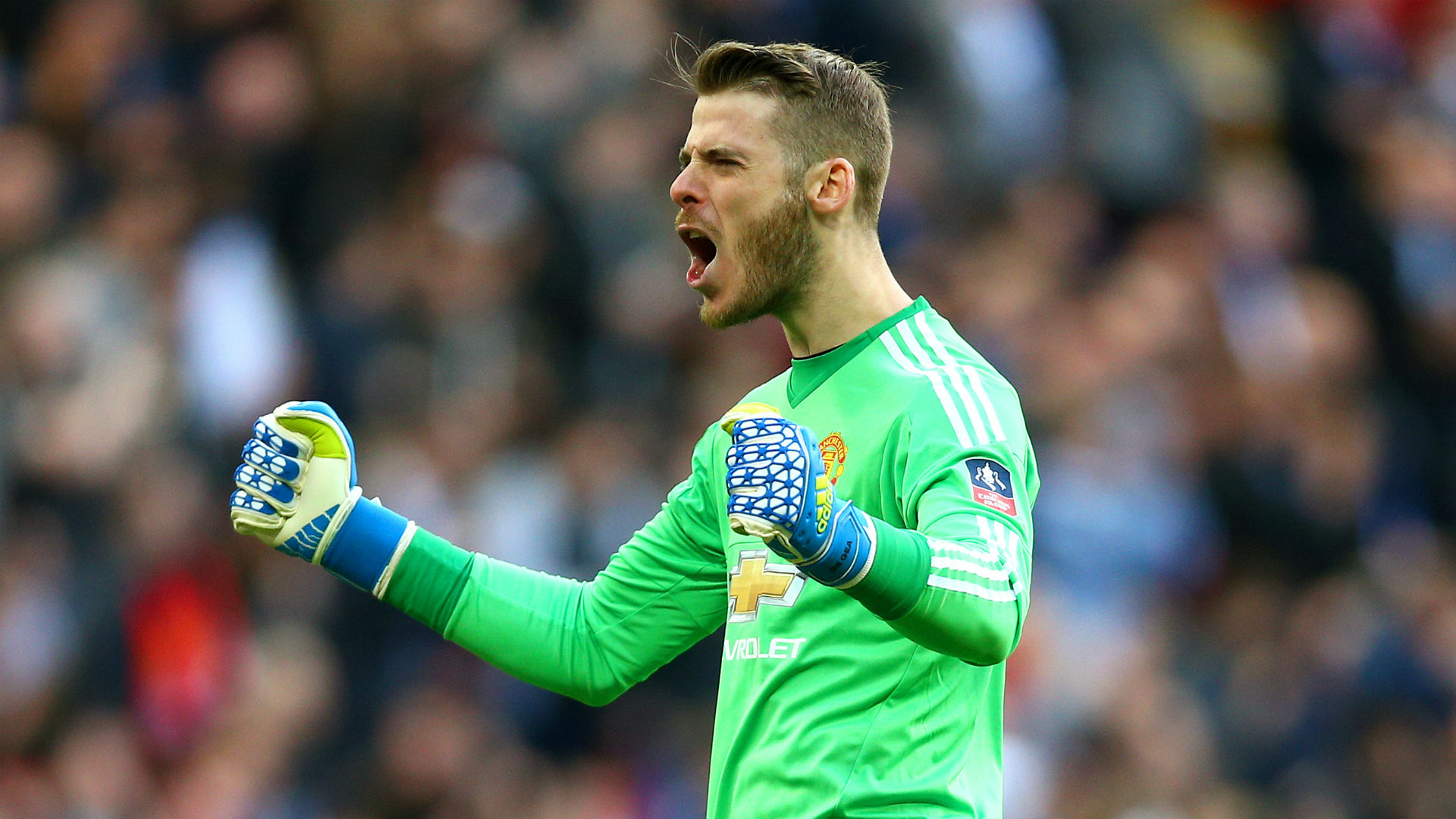 It's often said that this Manchester United team lacks something of Sir Alex Ferguson's version but Louis van Gaal will be ecstatic that his team picked up his predecessor's knack for late, decisive goals.
It was the result that United and Martial in particular deserved. Everton had a crisis at right back due to the injury of Seamus Coleman and Muhamed Besic will be in no rush to deputise any further. He was destroyed by Martial over and over. It was from that sector of the field that Martial conjured the first-half opener.
Martial hit the byline, too quick for Everton's defenders, and laid the ball on a plate for ex-Blue Marouane Fellaini. It appeared that United might have it all their own way against an Everton side who have simply forgotten how to win but there was more in their performance than in midweek against Liverpool in a bad derby.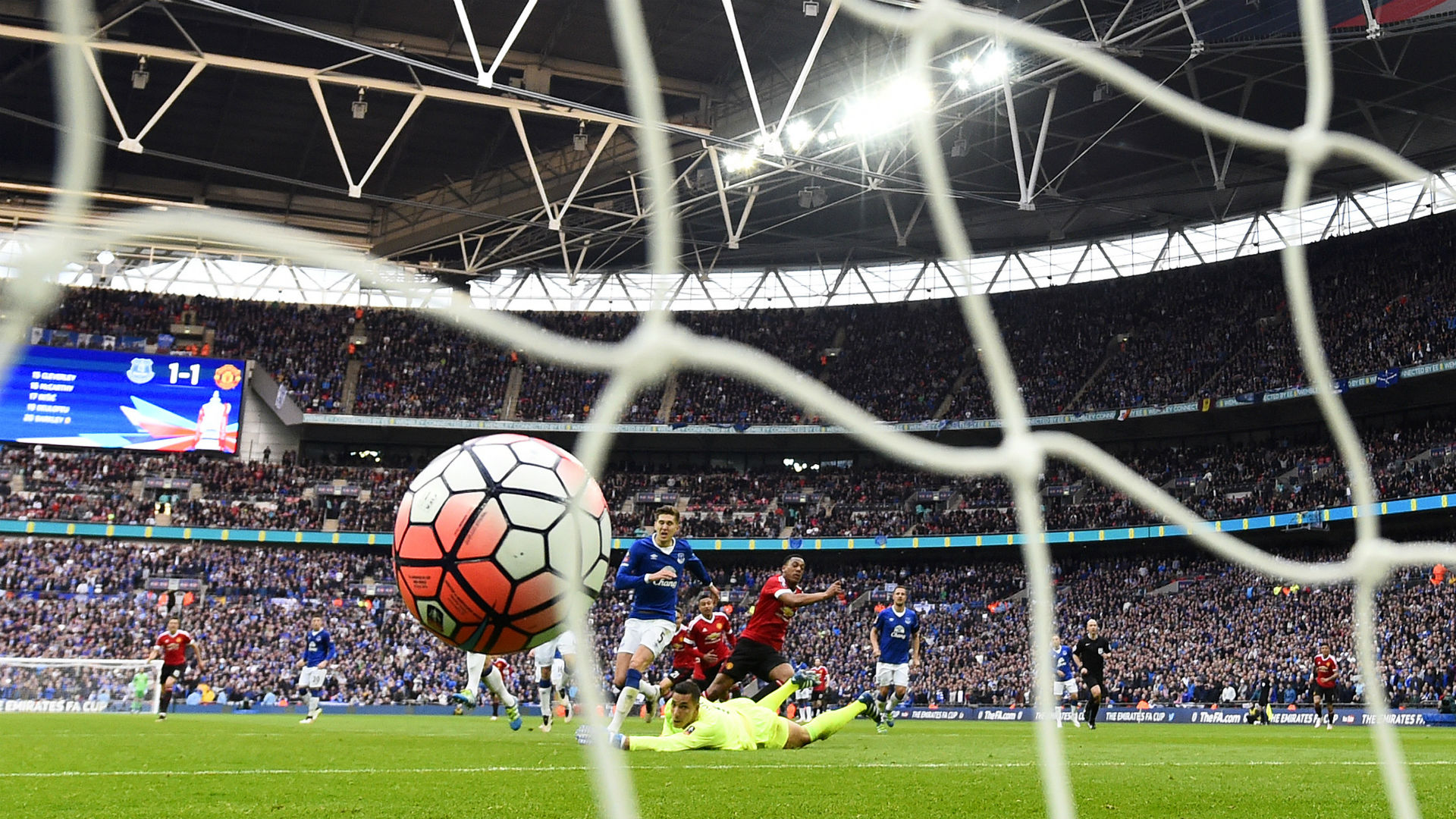 They rallied, earned a penalty, but could not make it count. The introduction of Gerard Deulofeu made it happen. He set up chances for Lukaku before provoking Chris Smalling into doing what the Belgian couldn't - namely beating David De Gea.
Extra-time appeared on the cards but Martial seized control at the death. He started a move full of quick passes and as Ander Herrera robbed Phil Jagielka at the edge of the box there seemed an inevitability that his return ball would prompt a goal.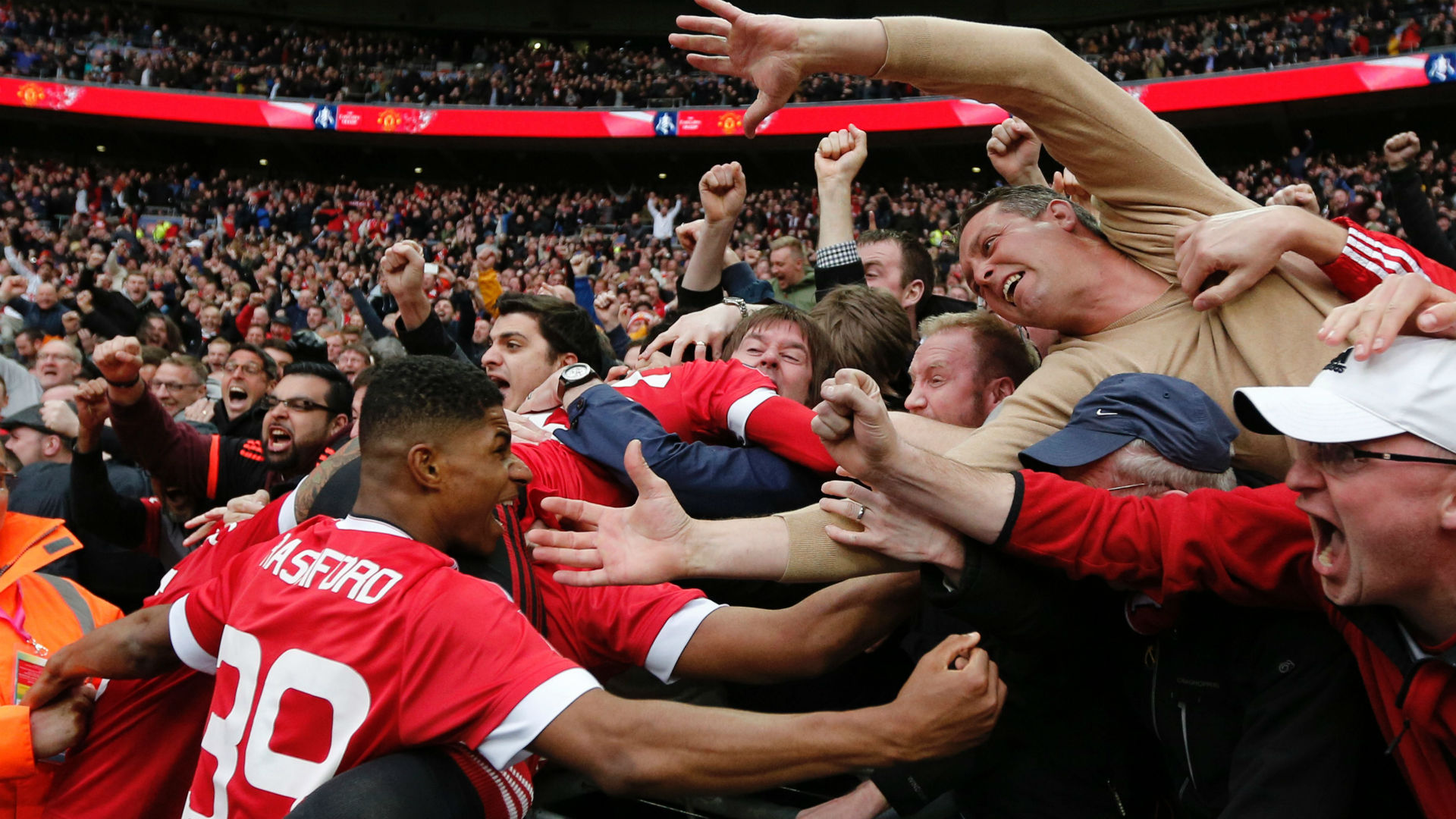 Martial didn't waver for a moment. He moved on serenely and curled the game-winner into the bottom corner. There might not be Champions League football for United next season but they should now at least claim the FA Cup - their first since 2004.
It's a quirk of the modern game that a player as grand as Wayne Rooney has never won this famous old trophy. The fit-again United captain is relishing his role in the midfield right now - even clearing off the line in the first half - and the place he vacated to younger men up front is now in safe hands.
Roll on May 21.