Blues and Reds share points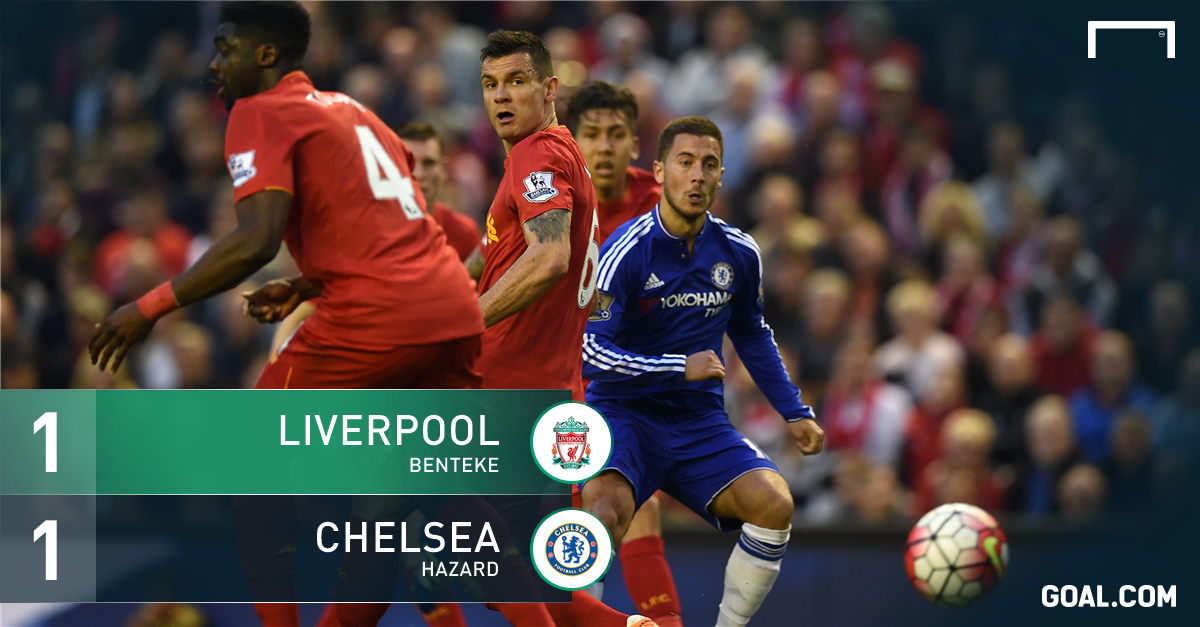 The Belgian has endured perhaps the worst season of his career to date, but, after also shining against Tottenham, he is beginning to return to his very best form
Chelsea showed signs of their former selves despite only picking up a point at Anfield, with the inspiration of a Belgian genius reminding them they are still capable of taking a game to a European finalist in their back yard.
It was a mistake from Asmir Begovic that led to the points being shared as Christian Benteke headed home into an empty net after the Bosnian had flapped at a simple Sheyi Ojo cross - with Thibaut Courtois watching on from the sidelines after illness.
But Eden Hazard's performance ensured there was something to smile about for his fans as he sparked memories of his title-winning season last year in which he was a key player and was ultimately recognised for his exploits by winning the PFA Player of The Year.
He is clearly back to full fitness and comfortable in a Blue shirt once again, dancing around Liverpool's baffled defenders as everything he tried came off.
Whenever the Belgian got on the ball it was a danger for Liverpool as he fired in a few powerful shots that Simon Mignolet spilled each time due to their power.
The 25-year-old was always available to receive the ball, carry it on the counter-attack and even put in great crosses on numerous occasions as his side defended resolutely without getting their rewards.
His confidence seemed to rub off on his team-mates as Chelsea came within seconds of totally ruining Liverpool's final home game of the season, but more importantly it was a glimmer of what is to come next season with Hazard on form.
Many of Chelsea's players will be playing for their futures but Hazard is untouchable at the club as incoming boss Antonio Conte will surely recognise his talent and make him the focal point of his attack.
It is clear that without Champions League football, Chelsea won't be able to sign anyone at his level in the summer making him even more important next season.
Conte must get the best out of all his players but Hazard is the one who deserves to have a team built around him, perhaps offering him a free role to show his magic.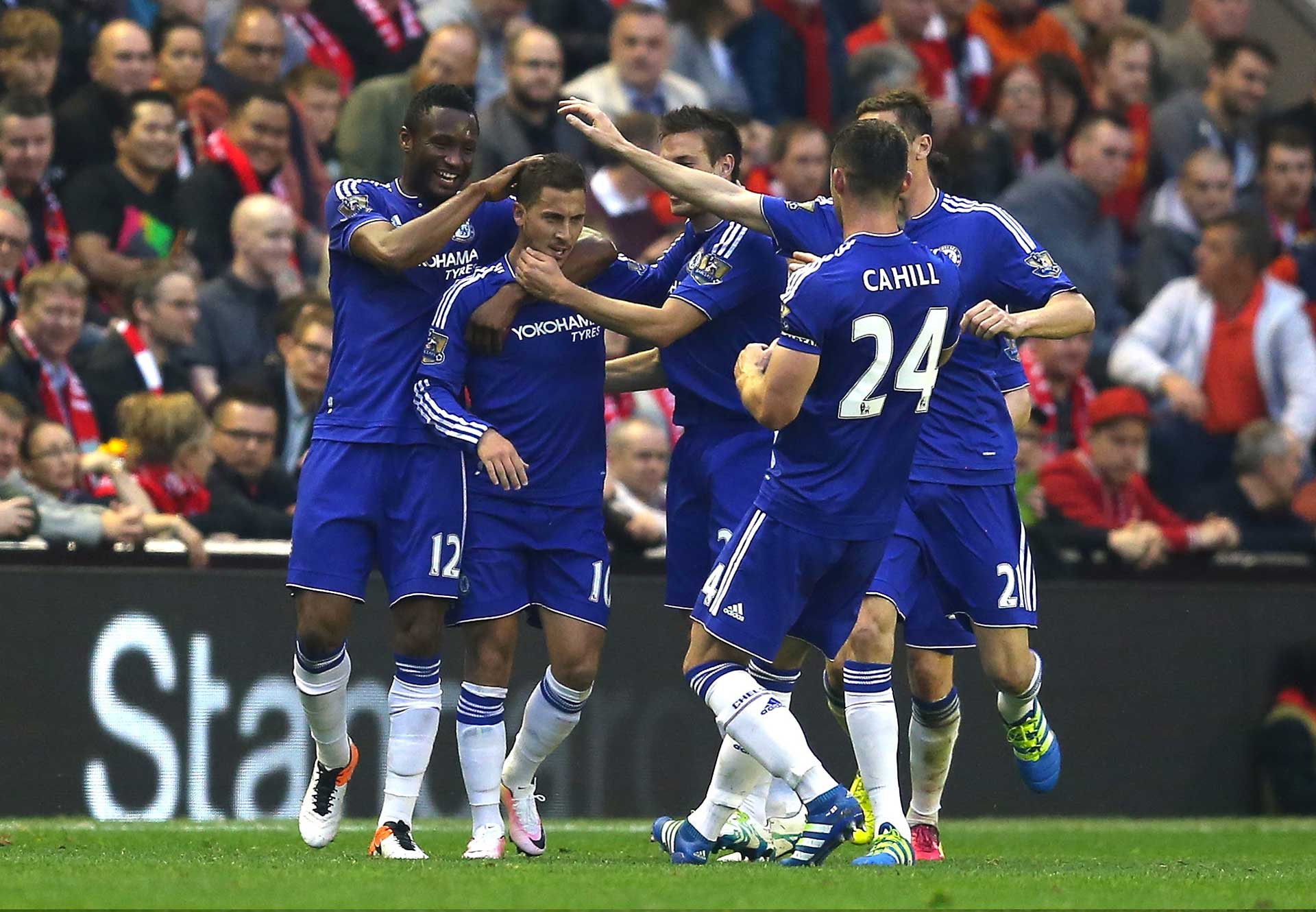 Hazard was one of many to suffer under Jose Mourinho after being central in the row with Chelsea club doctor Eva Carneiro and head physio Jon Fearn and he needs more care to play at his best - an arm around the shoulder rather than taking the blame.
He also suffered from injury problems and was played in key games by both Mourinho and Guus Hiddink but was ineffective without the proper love and care.
The veteran Dutch coach has been vocal in his praise of the winger after he ended his year long Premier League goal drought with a double against Bournemouth - which is shocking considering he scored 19 goals in 2014-15.
The Chelsea fans have been celebrating him with extra enthusiasm ever since his brilliant equaliser denied Tottenham the title at Stamford Bridge - protecting their 26 year record of not losing at home to Spurs in the process.
Hazard was one of the main victims of Chelsea's poor season as the club ground to a halt under Mourinho but his renewed swagger should be a reason for all lovers of football to celebrate.
There aren't many players in the world who can dribble, pass and produce as many decisive moments over a 90 minute period as the Belgian wizard and in the Premier League there are even fewer.
Pedro and Bertrand Traore were also lively at Anfield but could not match their star man's quality when it really mattered. Despite at times fantastic link play between the three, they ultimately failed to bank all three points.
One of Conte's biggest tasks, then, will be to find a way to allow Hazard to reach his full potential as a match-winner so he can once again be mentioned in the same breath as other Balon d'Or contenders, as was the case before his time at Stamford Bridge started turning sour.