Ja Rule Smacks A Fan For Throwing A Beer Can At Him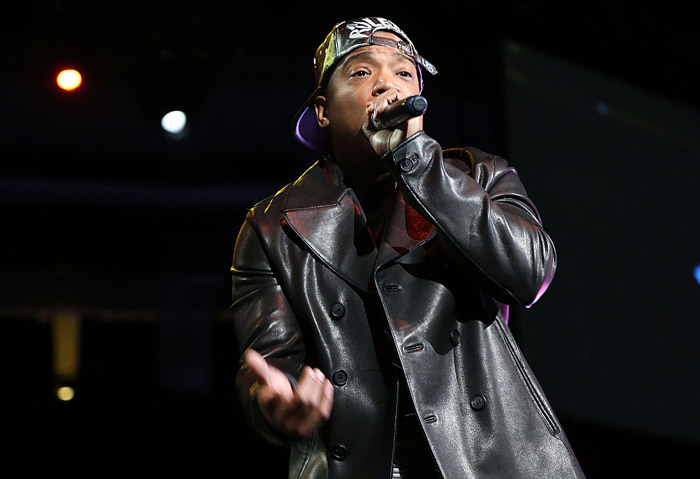 Ja Rule bears a beer can to the arch at a show in Atlantic City. He in the long run finds the culprit and welcomes him with a blow that he'll always remember.
Ja Rule has no enthusiasm for any rap hamburger nowadays, however don't anticipate that him will keep his levelheadedness when he's slighted in front of an audience. Standard was performing a show in Atlantic City this previous weekend, and amid an interpretation of his 2004 hit single "New York," a brew can was casted off from inside the group, soon meeting the side of the rapper's head with significant power, as should be obvious in the moderate movement footage gave by TMZ.
After the can ricocheted off his head, Rule promptly advised his DJ to remove the music, and he then turned the group and requested to know who push the brew at his gleaming noggin.
"Who tossed that," asked Rule resolvedly. "Whoever tossed it, point them out in the group on the off chance that you consider them." To be gathering of people individuals were at first reluctant to nark, Rule chose to raise the stakes and offer $1,000 to whoever could bring up the suspect being referred to. It worked.
The lager chucker was in the long run outed, standing vulnerably toward the up front region of the gathering of people. One can't get a decent perspective of the individual, however it's expected the guilty party is male, according to the way he gets managed by Rule.
In the wake of arranging himself before the man who canned him, Rule disciplines him with a sound smack to the face. Subsequent to getting a decent lesson from Rule's palm, the rash fan was kicked out of the venue by security. In spite of the fact that Rule presumably woke up with a knock on his head, the fan likely laments always relinquishing his brew in any case.