Man Utd make Leicester wait for title party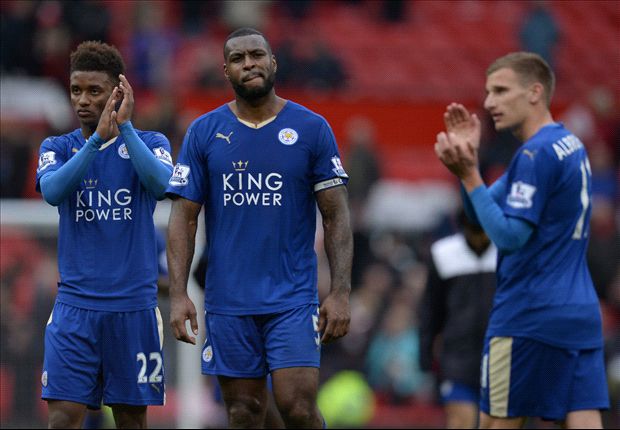 Anthony Martial's first-half strike helped Louis van Gaal's side halt the Foxes' championship charge but anything but a win for Tottenham on Monday and it's all over
Take down the bunting, put the champagne back on ice, until Monday night at least.
Leicester City did not become Premier League champions at Old Trafford, picking up only one of the three points they needed to shake off Tottenham Hotspur once and for all.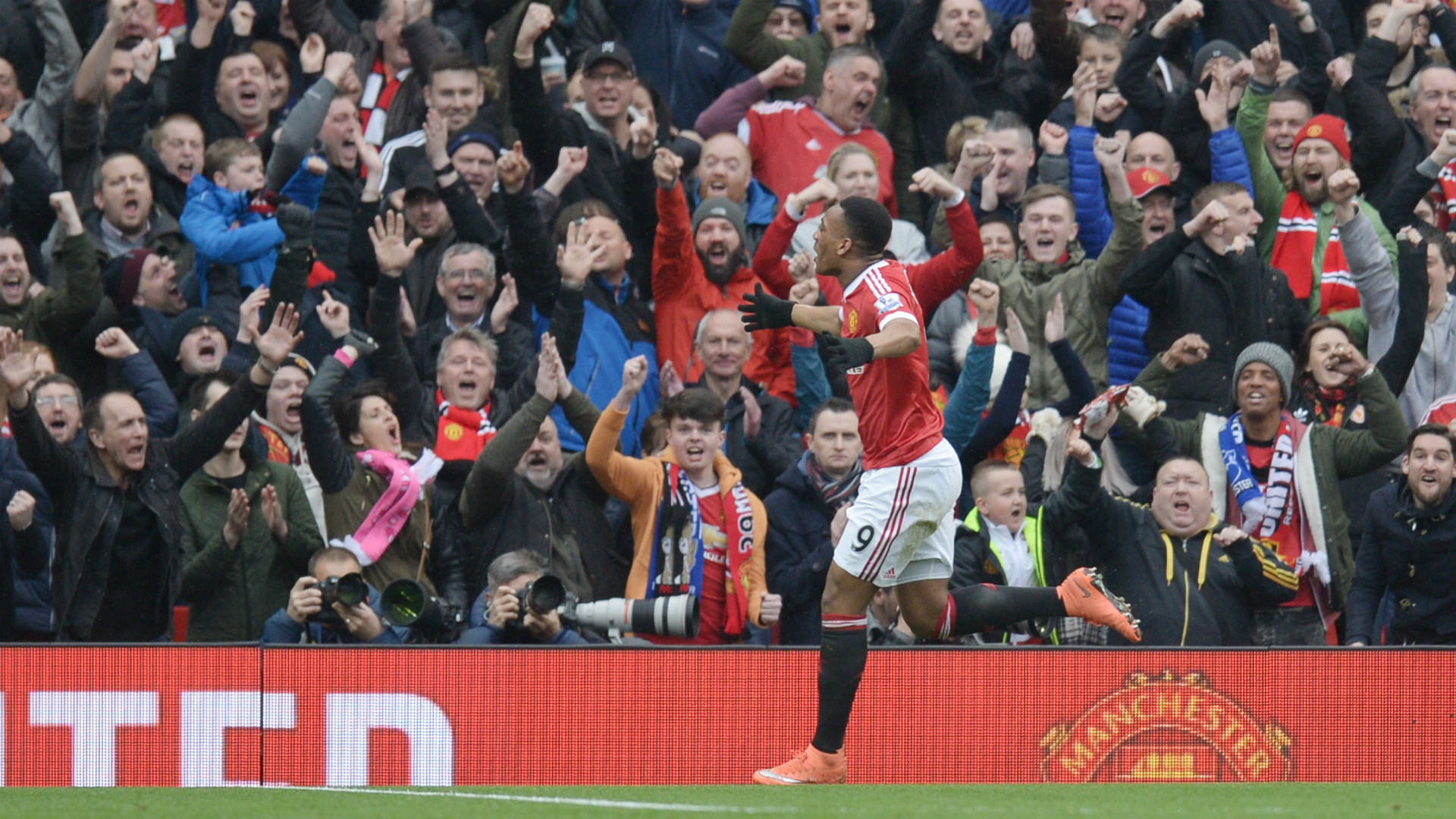 They did depart the sodden Manchester turf to the warm applause of the home fans, themselves accustomed to clapping off a league-winning team here at the Theatre of Dreams, and with the cries of "we're gonna win the league" from the visiting Foxes faithful ringing in their ears.
The players too left the field with warm embraces from their United counterparts. Not quite congratulatory hugs but not far off. As it is, Leicester will be watching on on Monday night to see if Chelsea can do what they couldn't do for themselves - make sure Leicester's name is inscribed on the trophy.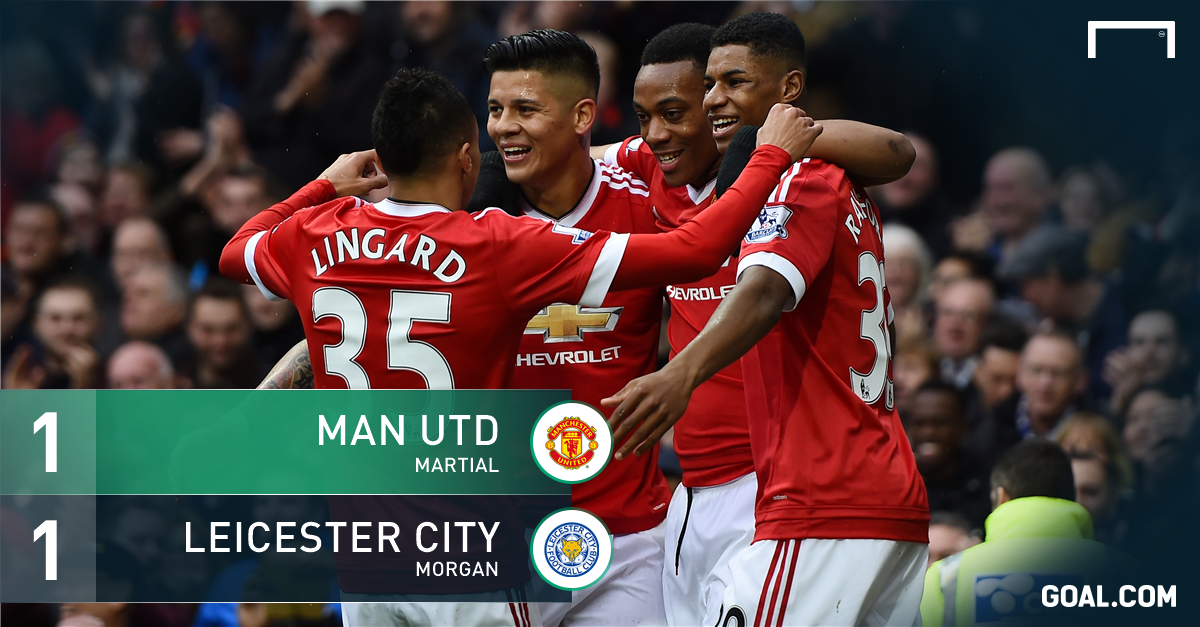 It is now, in every sense, Chelsea's title to hand over.
From impossible to improbable, from possible to almost inevitable, these Leicester players have seen their title charge grow to a crescendo. It would be only natural for them to feel the jitters now that the title is so agonisingly close. There is pressure on them now and in truth they played like it in the early stages.
They lacked their reliable out-ball to Jamie Vardy, watching from the VIP section due to the suspension he accrued against West Ham United. Instead, they looked for Leonardo Ulloa. He is the type of player who could trap an asteroid on his chest but running in behind Chris Smalling and Daley Blind is not his chief strength.
---
As such, United cramped Leicester in and took what was a deserved lead through Anthony Martial. Claudio Ranieri stood impassively. He is infamously football's great runner-up and it must have flashed through his mind that this one might slip too. He did not have to face that thought for too long, though.
Unit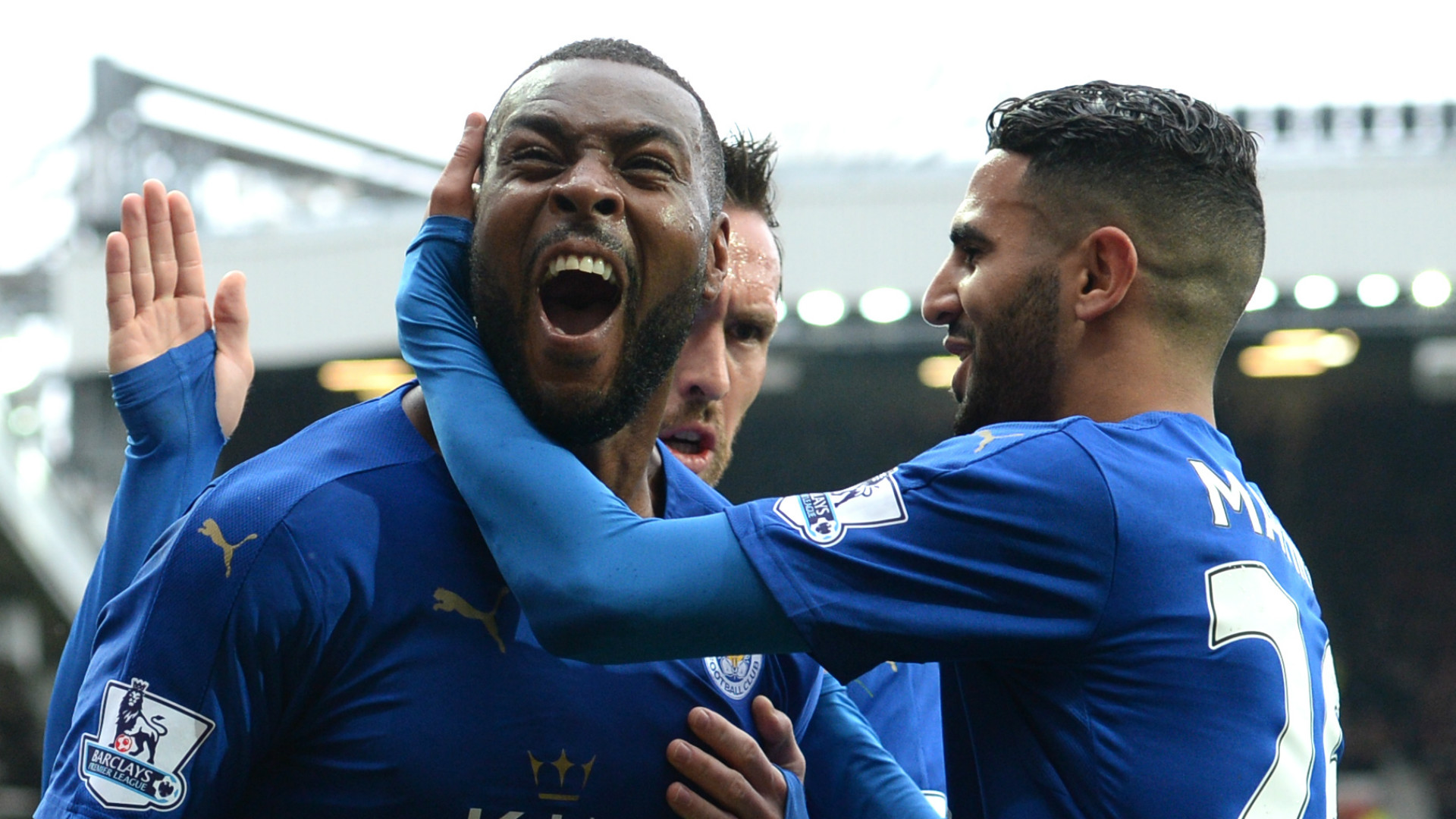 ed could scarcely enjoy their moment before Wes Morgan had his team back on level terms. The Leicester captain aimed what was more of a greeting nod than attacking header past David De Gea. It was enough and that's how it stayed.
A point might not be enough for Leicester but in the end it was one more than could have been on offer. Jesse Lingard provoked what could have been deemed a foul from ex-United full-back Danny Simpson but Michael Oliver declined to make a decision and the game continued.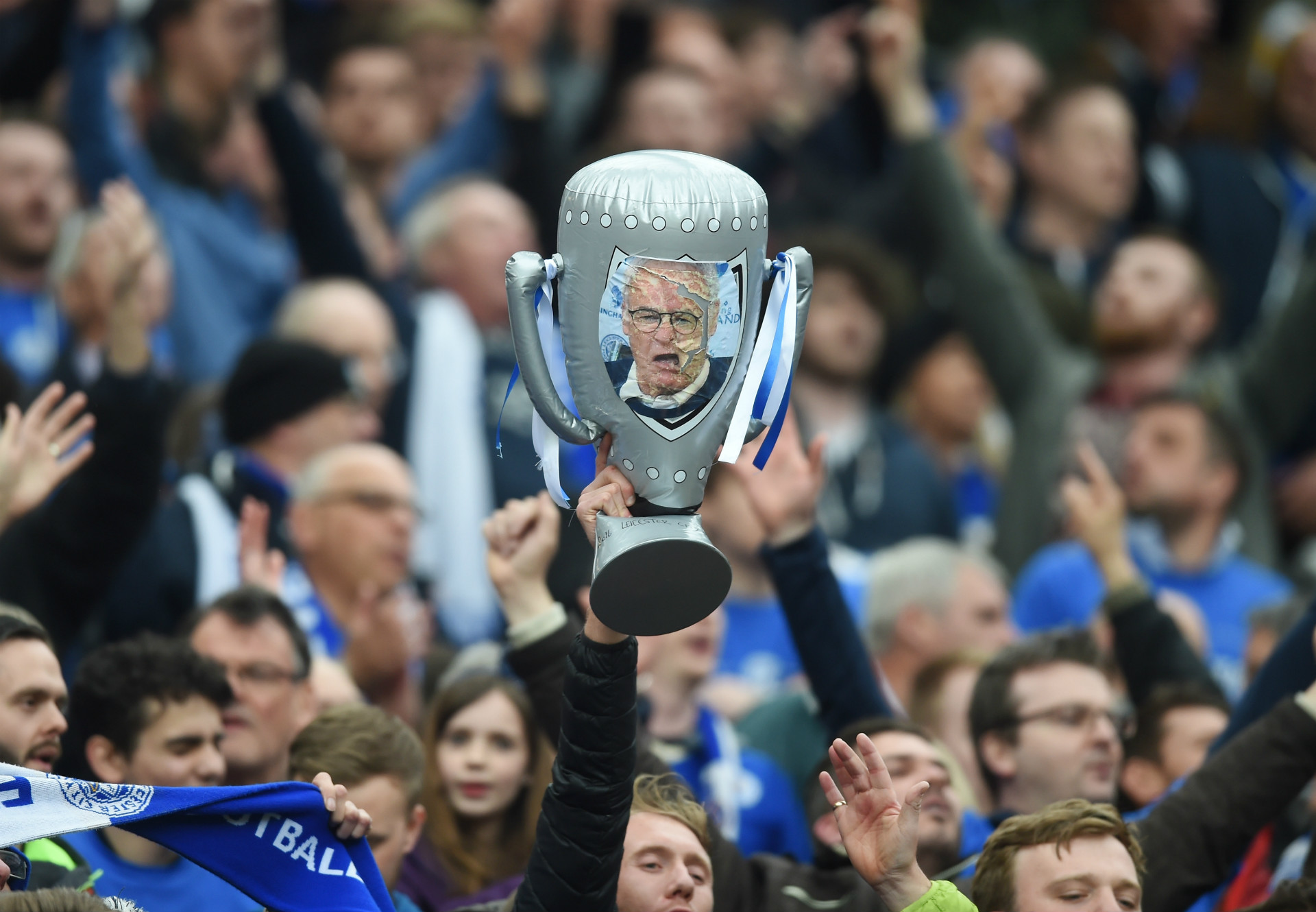 Late on, Danny Drinkwater deservedly saw a second yellow card for hauling back Memphis Depay. Whether it was inside the box or not remains uncertain. Either way, Leicester could have been looking at zero points and not the one they eventually achieved had a penalty been given.
The Leicester fans came in their thousands and stayed long after the final whistle. The gentle hum of the Old Trafford lawnmowers and the chatter of the groundsmen can usually be heard 10 minutes after the final whistle here. I could see them but couldn't hear them.
"We're all going on a European tour," they sang. Someone brought along a bell. It too rang.
"Dilly ding, dilly dong".
Ranieri famously uses his own imaginary bell to call the squad together when he feels they need to tune-in at training. He will be hoping he can summon them together on Tuesday morning to ring in a first-ever league title and thank his former club for a decisive, title-winning favour.