BEYONCE BAGS SIXTH SOLO PLATINUM ALBUM WITH 'LEMONADE'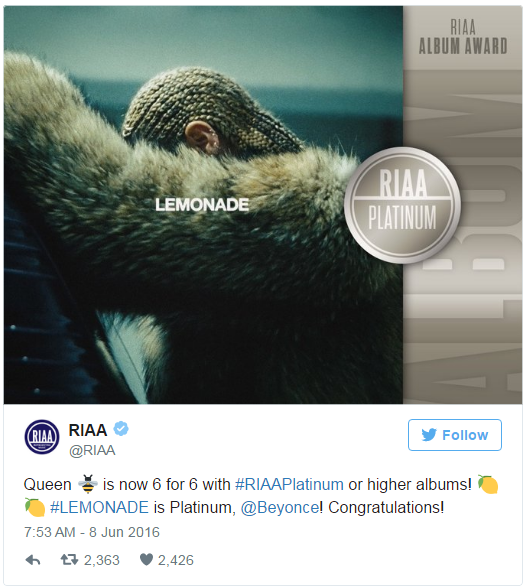 Beyoncé is now six for six with platinum or platinum-plus albums, after her latest project LEMONADE gets the highly-coveted certification from the RIAA.
LEMONADE debuted at No. 1 on the Billboard 200 in April selling 653,000 equivalent album units (485,000 in pure sales) in the first week alone. All six of her solo albums have hit No. 1 as well.
Upon the album's release, all 12 of the tracks on LEMONADE appeared on the Hot 100 at once, making her the first woman to chart 12 or more songs at the same time.