FUTURE REACTS TO ROCKO'S $10 MILLION LAWSUIT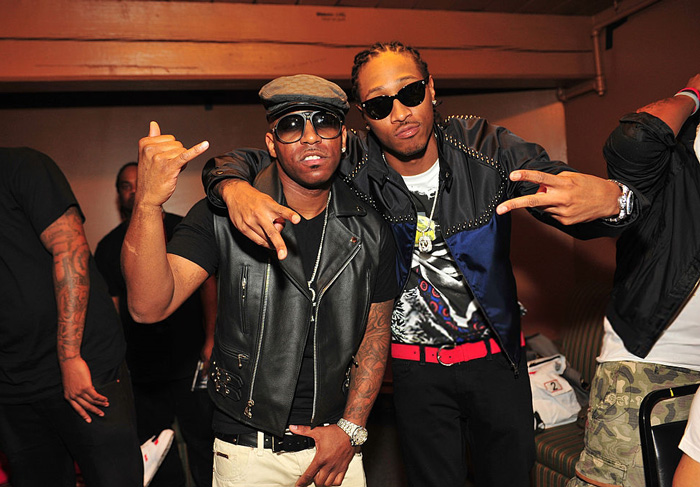 Future fires back after being hit with a $10 million lawsuit from his former producer, business associate, and friend Rocko, the Purple Reign rapper reacted on social media.
"Ion want my nigga lookin like no baby momma," tweeted Future. "Real street nigga went to the court house,how did it feel when u signed the papers????😂😂😂😂😂😂😂😂"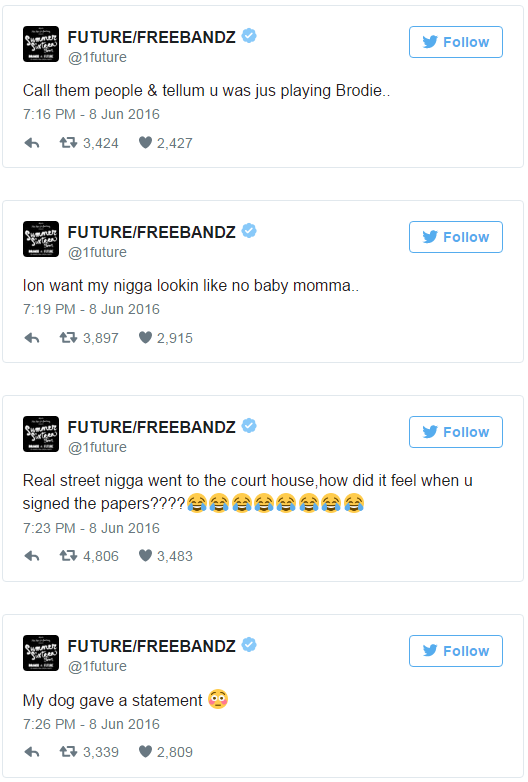 Rocko, who collaborated with Future on 2013's "U.O.E.N.O.," got a hold of these tweets and retaliated on Twitter, too. "LORD KNOWS I HAVEN'T SEEN A COURTHOUSE IN AGES! THAT'S WHAT LAWYERS ARE FOR! 😉," he wrote.

Rocko is suing Future because he claims he was instrumental in the rapper's rise. He alleges that Future breached a contract that he signed with him early in his career and that he now owes him over $10 million