JERMAINE JACKSON'S Spouse HALIMA RASHID FILES FOR DIVORCE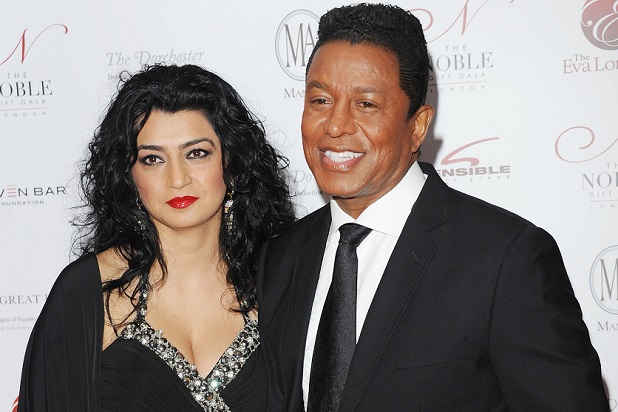 Jermaine Jackson's wife has filed for divorce.The 61-year-old singer's spouse Halima Rashid – who he married in 2004 – cited 'irreconcilable differences' in her filing and listed November 28, 2015 as the date of separation, according to TMZ.
She requested spousal support in her divorce petition that was filed on Tuesday in Los Angeles.
On November 28 ,Halima was arrested on a domestic violence charge amid claims she bit her husband's leg.She was taken into police custody, charged with felony corporal injury and released on $50,000 bail.
The case however was dropped because prosecutors couldn't determine who the aggressor in the fight was.Following the incident, Jermaine insisted he still loved his wife and wanted to work things out.This is his third marriage.