RIHANNA & DRAKE PARTY IN LONDON |PHOTOS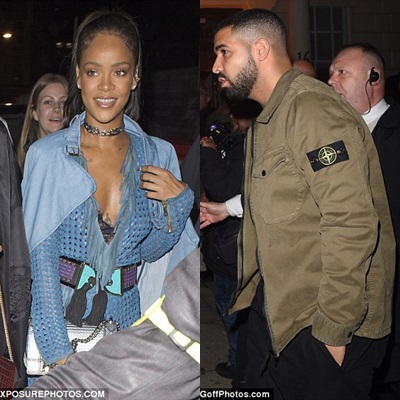 Rihanna got the party started early on Friday as she stepped out for a night on the town with Drake for a fourth night running.
The Barbadian beauty left her London hotel carrying a glass of white wine with her as she headed once again to Tape nightclub in the British capital.
The 28-year-old singer wore a stunning all-blue ensemble as she reunited with the Canadian rapper, 29, after they each arrived separately but minutes apart.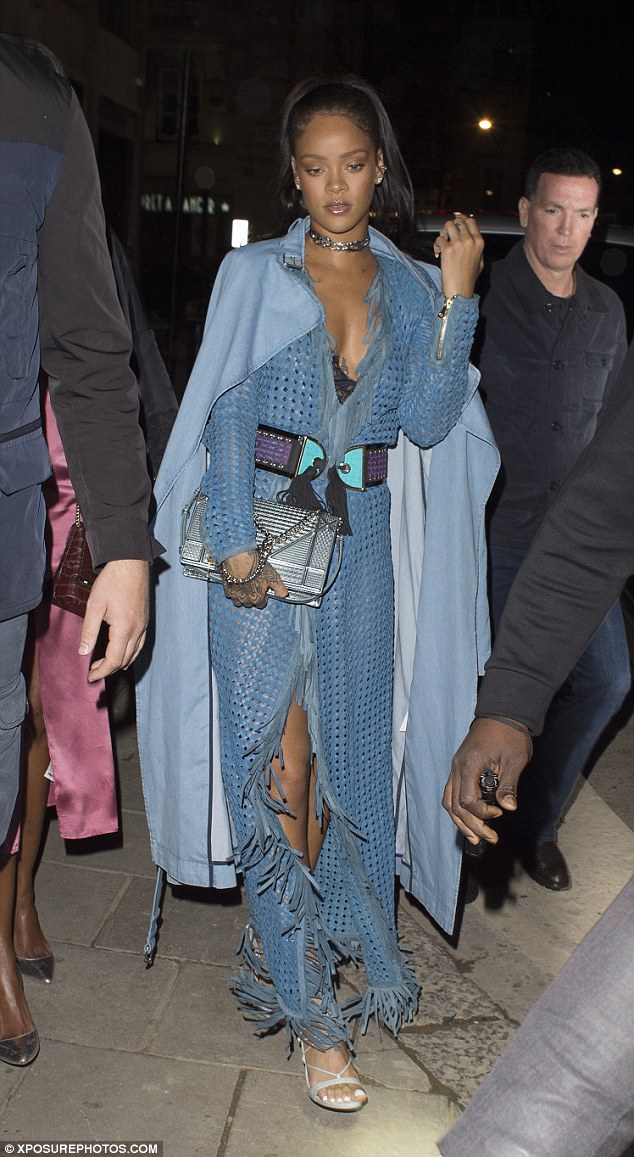 Onlookers said she arrived at the trendy nite spot around 2:30 a.m. Saturday morning with Drake arriving about 10 minutes after that.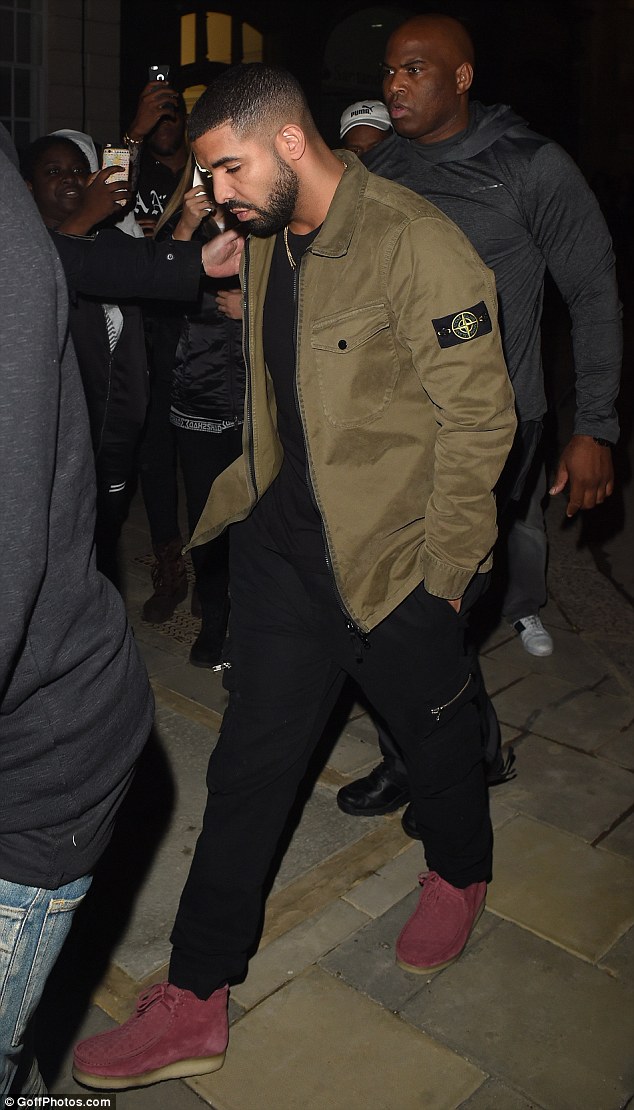 On Wednesday, according to reports, he'd told the crowd at Manchester's Emirates Old Trafford stadium, as he introduced her for a surprise guest appearance: 'Shout out to the most beautiful, talented woman I've ever seen. She goes by the name of Rihanna … I'm getting my heart broken.'