Ibrahimovic walks the walk to begin Mourinho's Man Utd revolution
The Swedish striker backed up all of his talk by delivering the Community Shield-winning goal at Wembley to cap a great day for the Red Devils and their new manager
"He's a winner, I'm a winner and we know both what we want. We want to win. Wherever we go, we win. And we will win."
Zlatan Ibrahimovic arrived at Manchester United making big promises about what a team with him in attack and Jose Mourinho on the bench might be able to achieve. One game in, he looks more than ready to fulfil his side of the bargain.
With the Community Shield game against Leicester City finely poised at 1-1 and only seven minutes left on the clock, the giant Swede showed that he is more than just bluster. After Antonio Valencia found space to send in a dangerous cross, Ibrahimovic rose high to get just enough contact on his header as the ball evaded Kasper Schmeichel and dropped in off the far post.
It was typical Ibra in many ways. He hadn't had the most effective of games, partly cursed by United's lack of verve in the attacking third at times, but he had the final say. That's just the way that Ibrahimovic and Mourinho like it.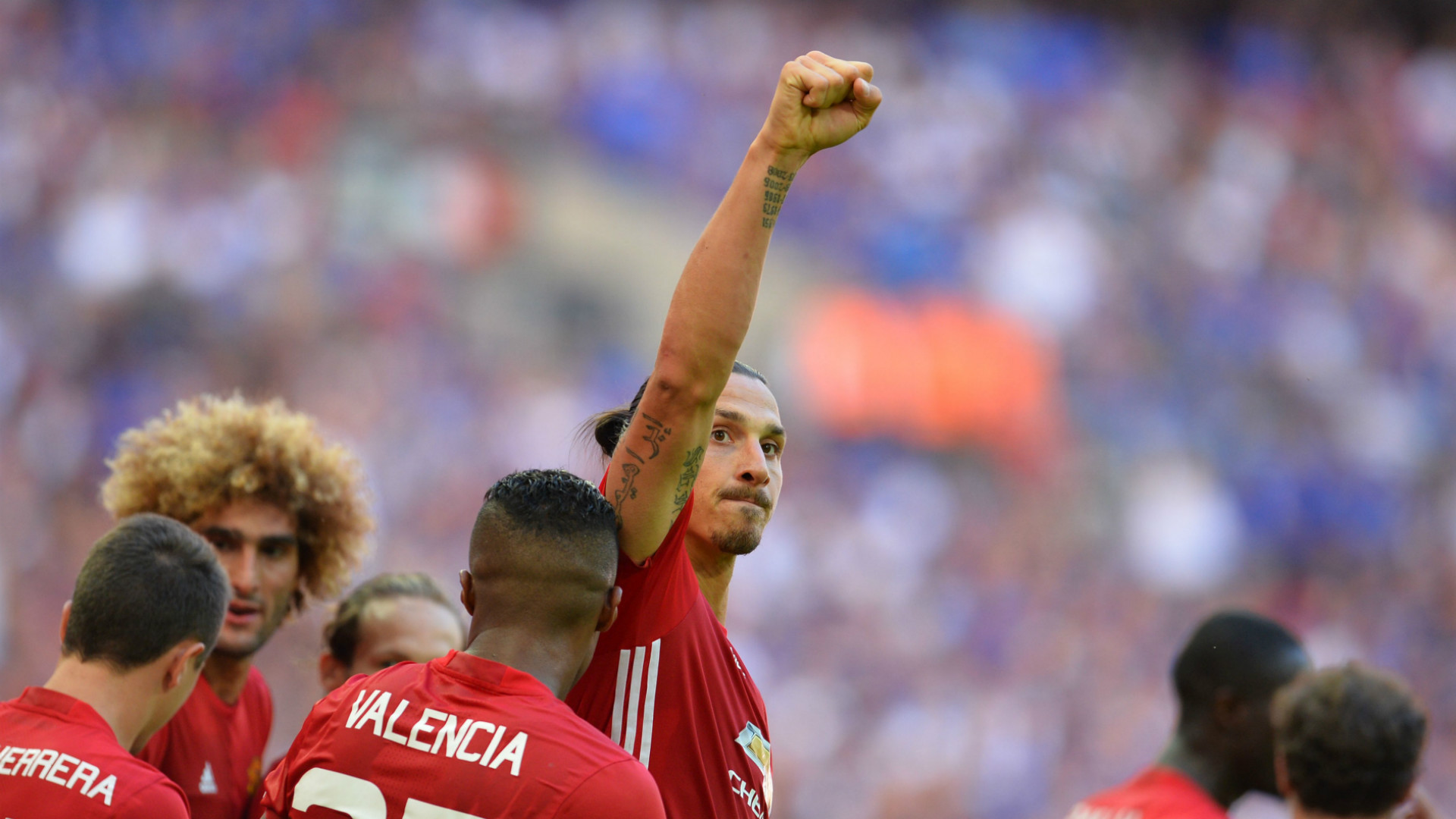 After the match, Ibra's team-mates formed a queue to congratulate and thank him in equal measure. They know that they are lucky to have him and realise the difference that he may well make to this Manchester United side.
United had already held the lead once but initially let it escape. Their opening goal was scored by the same man who scored the final goal of the Louis van Gaal era in the same net to win the FA Cup - but it had quite a different feel about it.
Jesse Lingard showed the sort of urgency which, for long periods of last season, was sadly lacking as he burst beyond four defenders and slotted past Schmeichel to give United the lead after half an hour. The winger's inclusion in the starting XI ahead of Henrikh Mkhitaryan had come as a surprise to some but his goal offered a great example of some of the attacking verve that should be far more apparent this term under Mourinho.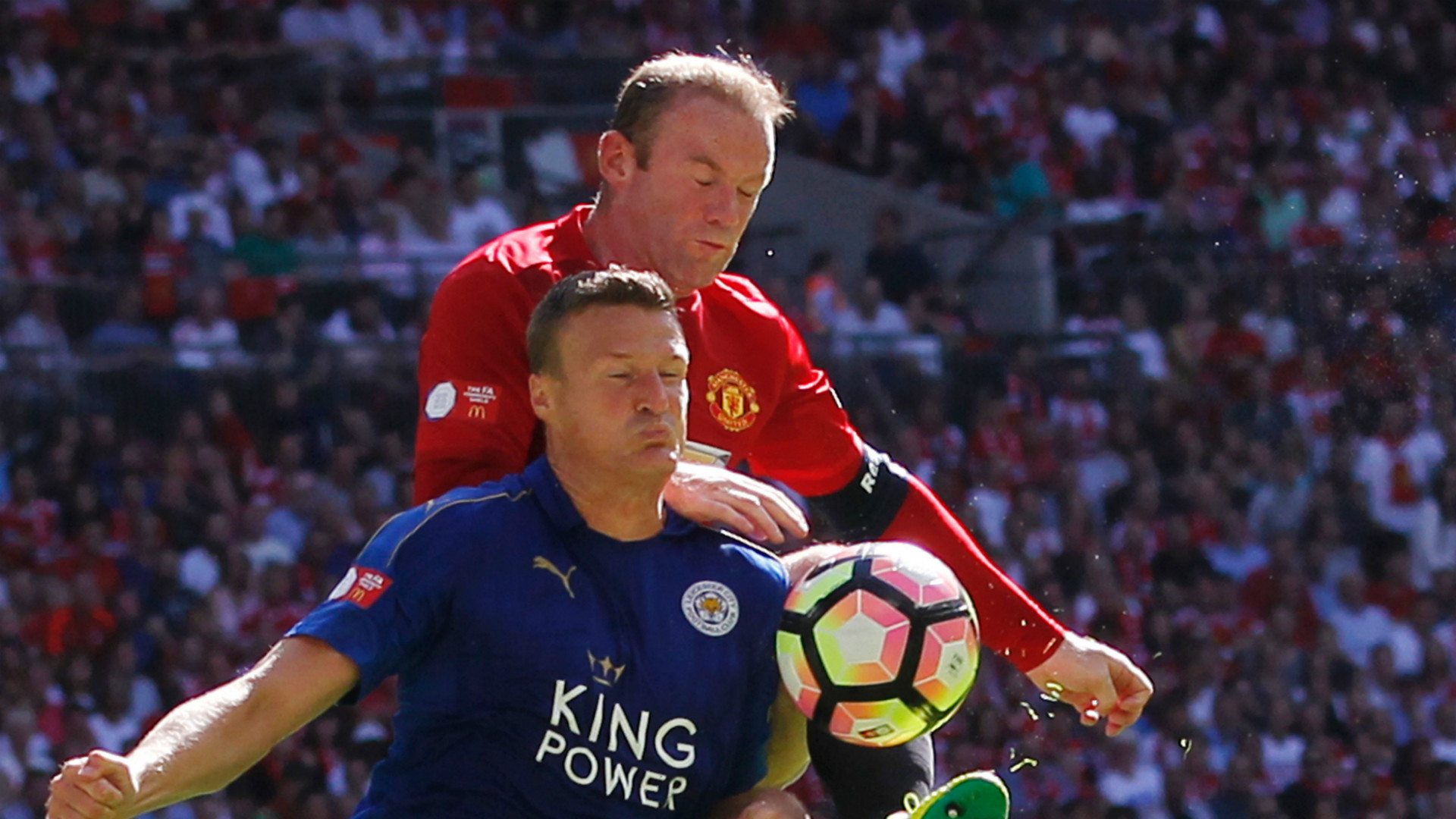 One issue which was particularly divisive under Van Gaal was the regular inclusion of Marouane Fellaini and Mourinho's decision to stick by the much-maligned Belgian backfired somewhat early in the second half. Just as United appeared to have broken up a threatening Leicester move, Fellaini badly mishit a backpass to David de Gea, allowing Jamie Vardy to intercept before taking the ball around the Spaniard and slotting home expertly.
Fellaini's involvement wasn't the only trace of the Van Gaal era left on proceedings. United often bossed possession without making anything of it, while Wayne Rooney's lethargy in the final third was an issue once more. The captain's elevated position of last term will not be replicated by Mourinho and it must be a concern that he could soon find himself used more sparingly if his current form continues.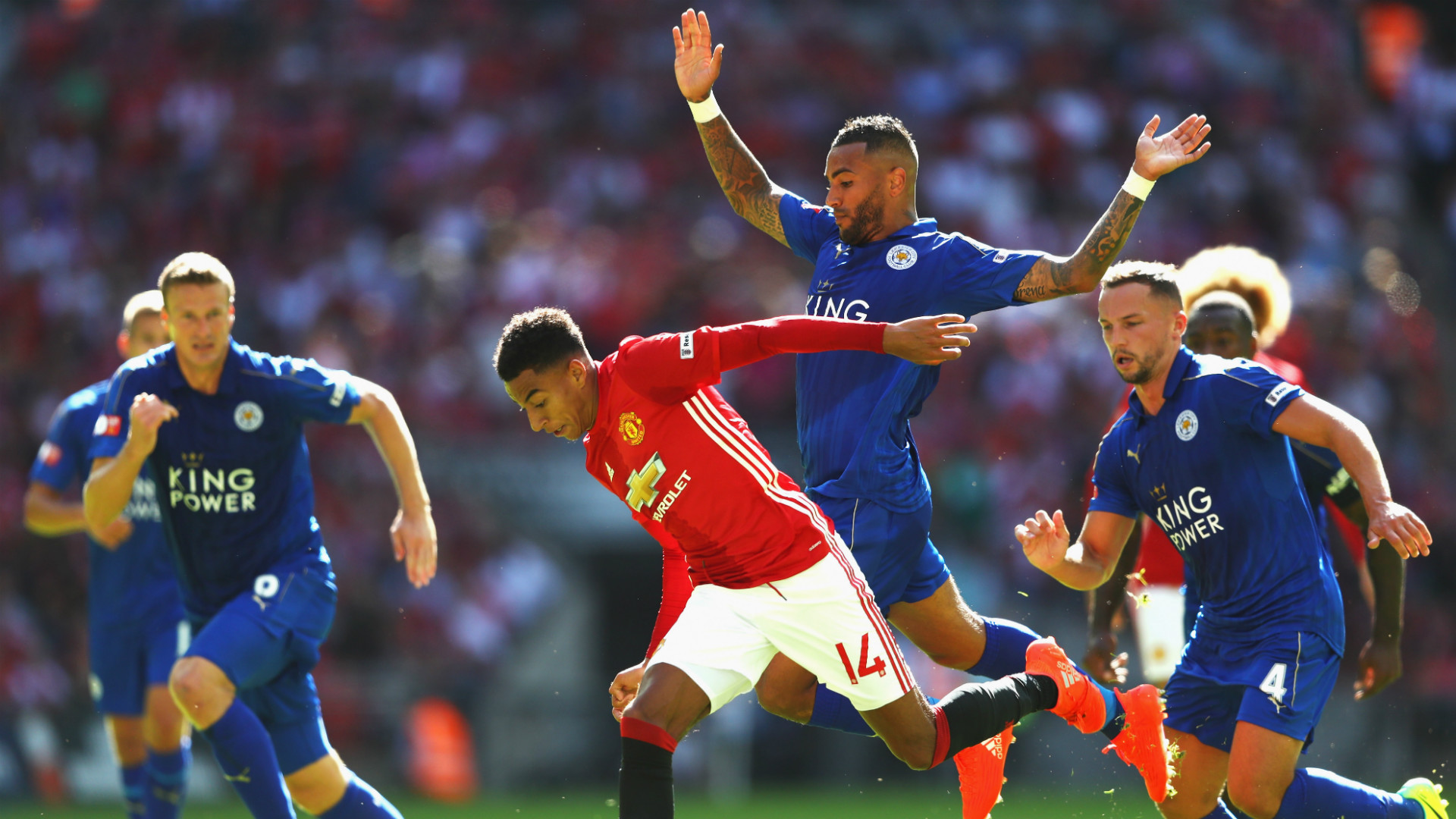 Overall, though, there were far more positives about United's play. It gave the impression that this will be a much more pleasant side to follow than last term and Mourinho will clearly be ready to make some tough decisions. Having left Mkhitaryan out of the starting lineup, he then introduced him only as a time-wasting exercise a minute from the end of injury time - and even then fuelled the fire around his potential treatment of Juan Mata by substituting the Spaniard half an hour after he himself had arrived as a sub.
But Mourinho will say that the result is king and today it was Zlatan who crowned Manchester United as Community Shield winners. On top of the announcement of
Paul Pogba's imminent medical at Carrington
, it has been quite a day for the Portuguese's Old Trafford revolution.