TRAVIS SCOTT HOSPITALIZED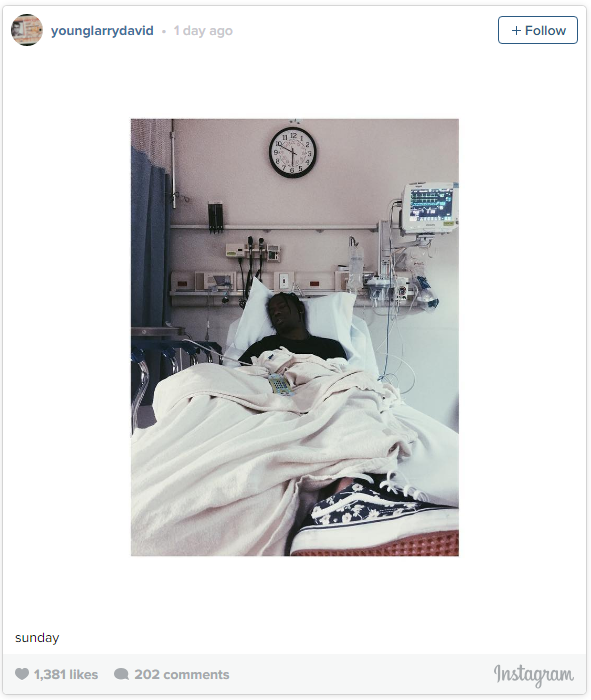 Travis Scott found himself in need of an "Antidote" on Sunday (Sep. 18) when he was hospitalized due to dehydration.
The rapper's manager, David Stromberg, shared the news on Instagram, posting a photograph of Scott in a hospital bed. In response to concern, Stromberg reportedly commented: "he's fine. he was just dehydrated," according to Billboard.