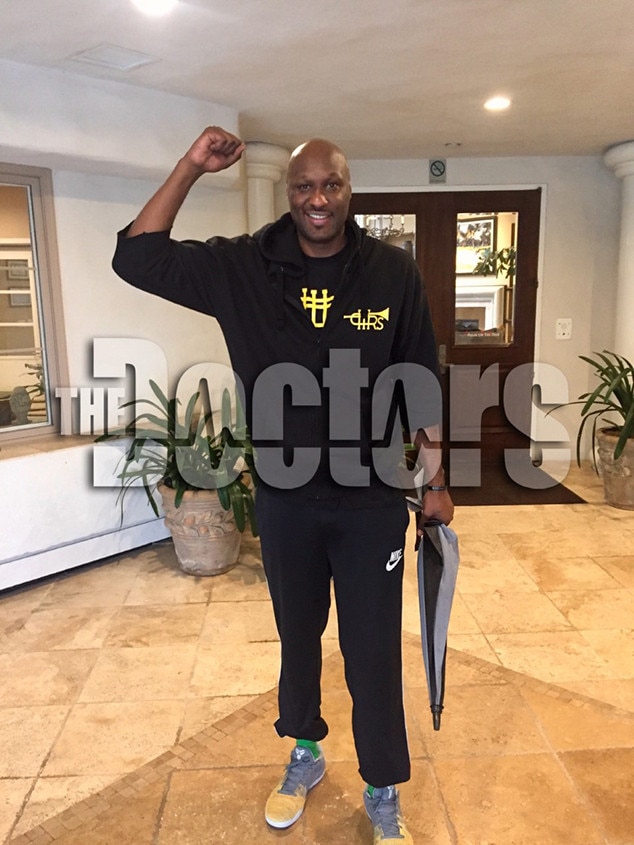 Stage 29 Productions/The Doctors
"I am so proud of Lamar and truly look forward to sharing the ups and downs of his journey with our viewers," Stork said, according to his show's statement.
Odom was also set to talk to Stork again after completing his treatment. The episode is set to air on Jan. 17.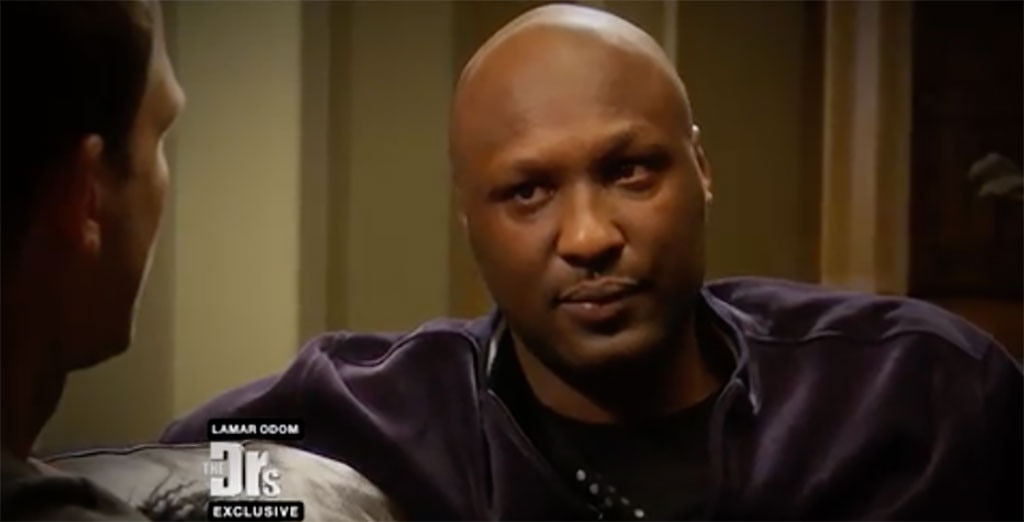 Odom's road to recovery has been marred by setbacks. In March, he was
spotted at a bar with friends, ordering a cognac
for himself.
Going to a bar with pals "was literally his way of trying to gain some semblance of a normal life," a source told E! News at the time. "He wants to try and get out there a little more and get back to a regular schedule."
After Odom entered treatment, his rep told E! News, "After consulting with his family and friends, and meeting with Dr. Travis Stork of
The Doctors
,
he has decided it is best he take time to focus on himself
. He is dedicated to leading a healthy lifestyle and being the best father he can be to his children.
Odom posted on his Instagram page on Dec. 30
a photo of him
with 18-year-old daughter
Destiny Odom
and 14-year-old son
Lamar Odom, Jr
.
"No better way to end 2016 than with my two favorite people," he wrote. "#TheOdoms RichSoil."
"It's 100 percent of bettering himself," he said. "Being a better father to his kids, being a better friend and just taking responsibility and live a more healthy and fulfilled life," he said. "There's a lot to live for. He's young. He has the rest of his life in front of him. He has a lot to look forward to."
E NEWS!