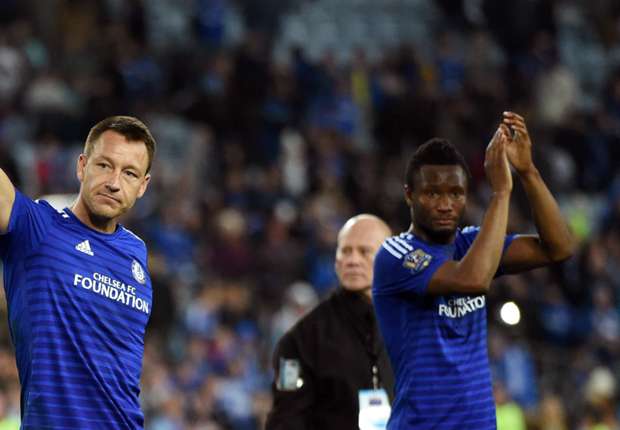 An Ukrainian fan wrote to the Blues midfielder highlighting his best moment while tagging him as one of the symbolic figures from Africa
Nazar, a Chelsea fan from Ukraine has sent an emotional farewell message to John Obi Mikel who looks set to leave the Stamford Bridge outfit in the current transfer window.
The Nigeria skipper, in his 11th year with the Roman Army, has been on the fringes of Antonio Conte's squad. And he his set to be a free agent at the end of the season.
But that has not stopped the Ukrainian Blue faithful to capture his emotions, praises and best moments of the Olympic Bronze medallist, remarkably, attributing him as 'one of the biggest symbol of Nigeria and one of the greatest players of Chelsea.'
The 29-year-old, who is set to join Chinese Super League side Tianjin TEDA went a step further by tweeting the letter appreciate the Ukrainian's gesture saying: "Thanks for the love @CFCLive_vk #BlueIsTheColour.
The former Lyn Oslo player has won two English Premier League, the FA Cup four times and a Uefa Champions League trophy amongst other in a trophy-laden career at the London club.