Everything You Want to Know About Beyoncé's Pregnancy (So Far)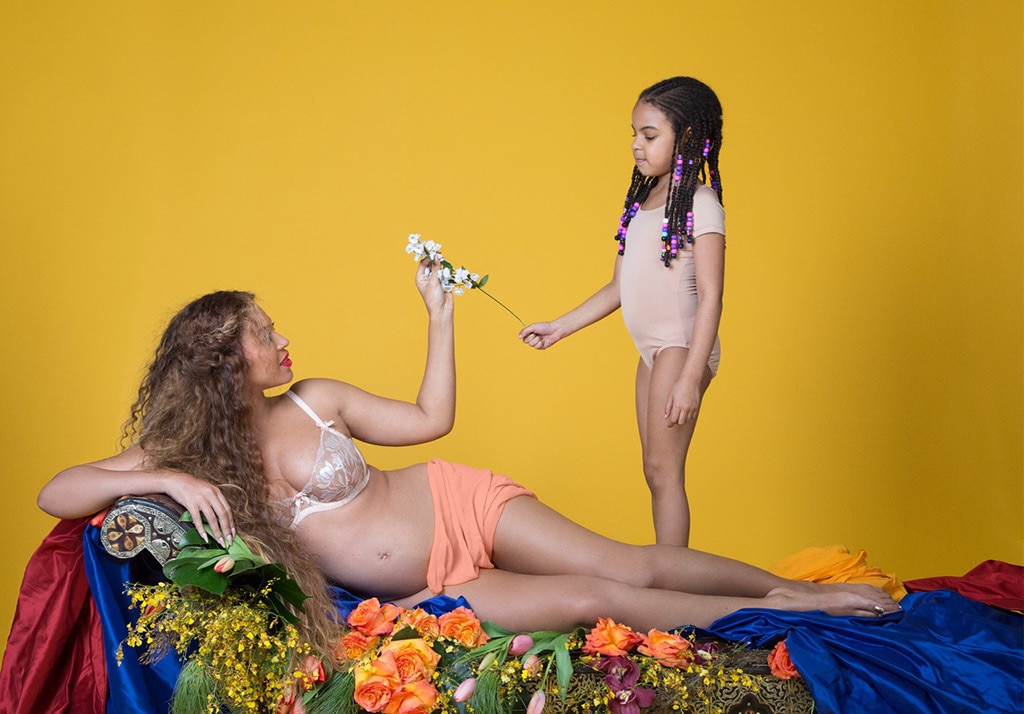 When Beyoncé announced she's pregnant earlier this month, it felt like the world stopped spinning on its axis for a moment.
Perhaps it's because Queen B has become one of our generation's most iconic women or maybe it's that we've been waiting for another baby since Blue Ivy's birth in 2012—and now we're getting twins (!!!)—or maybe it's all of the above, but no matter the reason, the announcement has been one of the most exciting bits of news this year.
So, while we wait for the mini Hollywood royals make their way into the world, here's everything you'll want to know about Bey's pregnancy so far:
It's Been a Long Time Coming: A source told E! News in June that Bey and Jay had been hoping to get pregnant after the conclusion of her successful Formation World Tour, which ended late last year.
In May 2013, Beyoncé also revealed she wanted to give Blue Ivy siblings. "I would like more children...I think my daughter needs some company. I definitely love being big sister [to Solange], she said in an interview that aired on Good Morning America.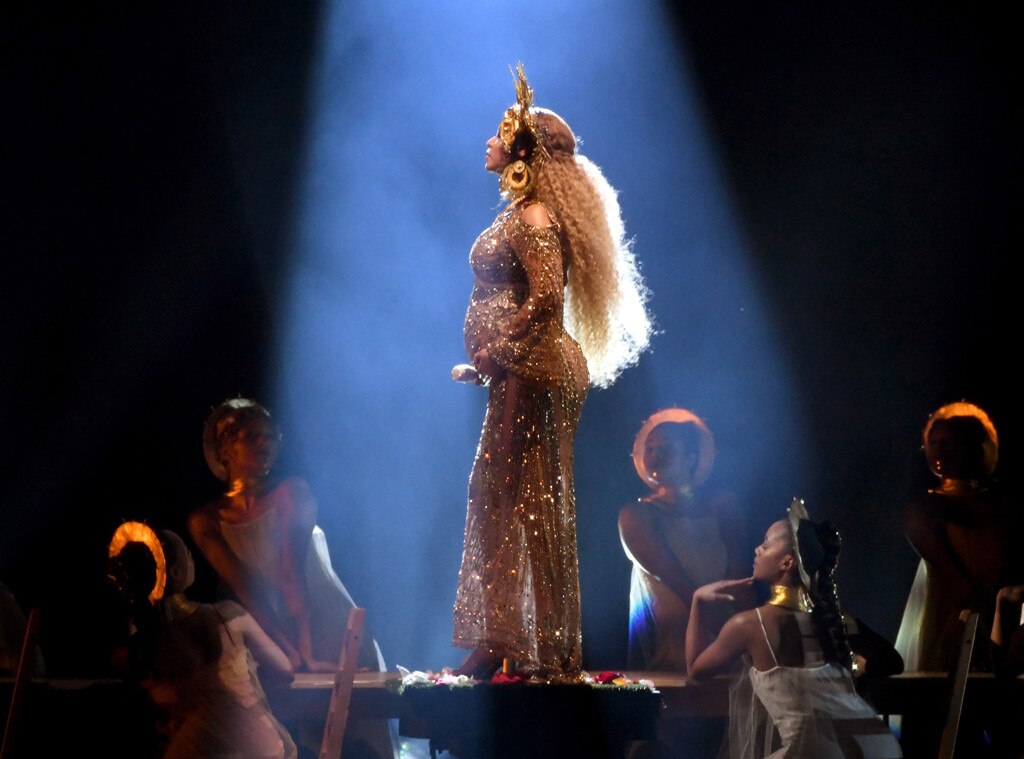 Kevin Winter/Getty Images for NARAS
It's a ''Miracle'' Pregnancy: Following the announcement, another source told E! News, "[Bey and Jay] have been trying for sometime, and it has not been very easy conceiving this time around, so when they did it was a miracle. They always wanted more kids, and they are doing really well as a couple so the timing is on point."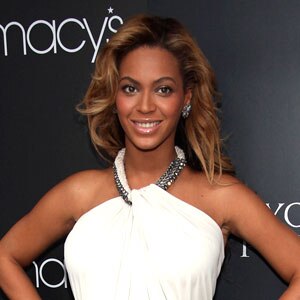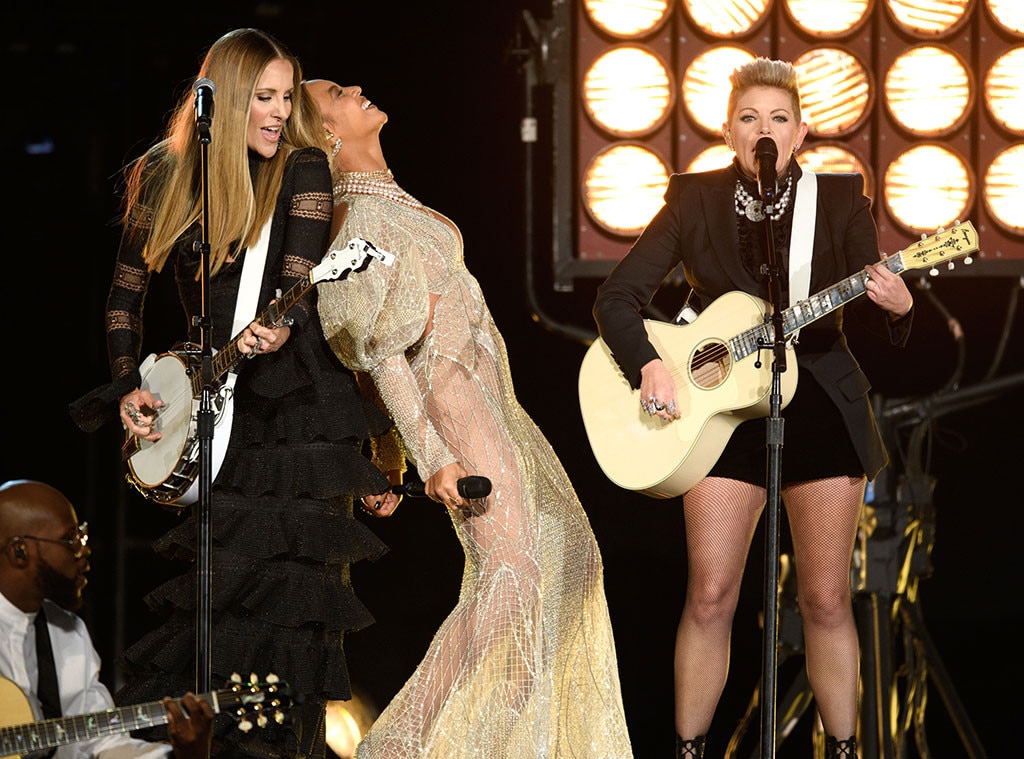 ABC/Image Group LA
She Wasn't Showing in November: She closed out her Formation World Tour in October and made an appearance at the 2016 CMA Awards on Nov. 2, during which she showed no indication of a growing baby bump. Two days later, she made a surprise performance at Jay Z's concert rally for Hillary Clinton in Cleveland, and although she donned a looser-fitting pantsuit (Clinton's go-to ensemble), there was still no sign of a belly.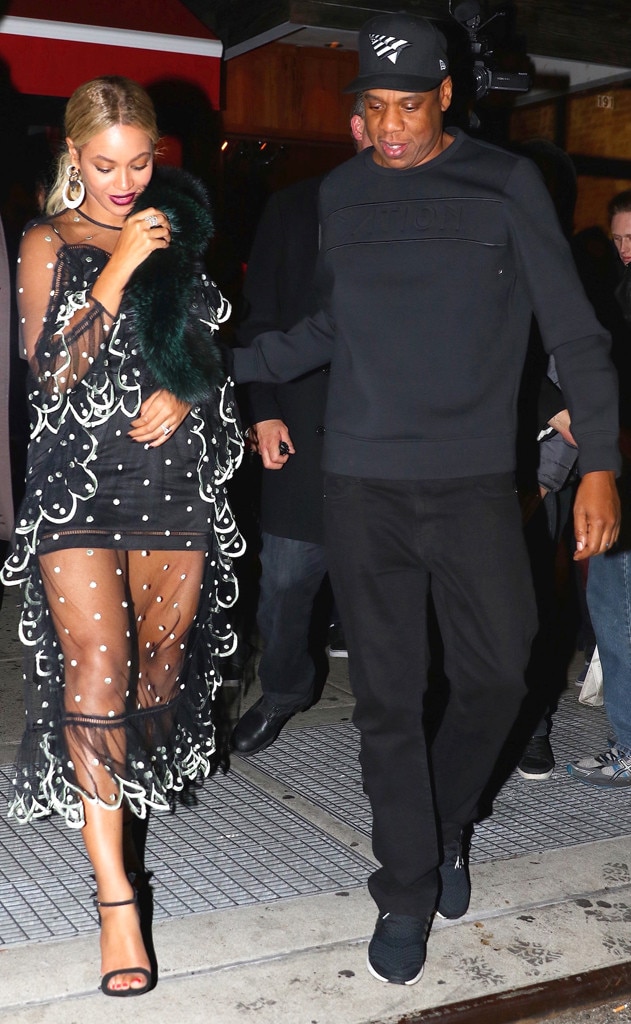 BlayzenPhotos/AKM-GSI
But This Photo Could Have Been a Hint: On Nov. 6, Bey and Jay were photographed leaving the Saturday Night Live! party after Solange made her musical debut on the show. With a smile on her face, you'll notice her hand is resting protectively on her stomach. She Instagrammed the paparazzi pic, which she rarely does, and looking back, all the signs seem to be saying: "I'm pregnant!"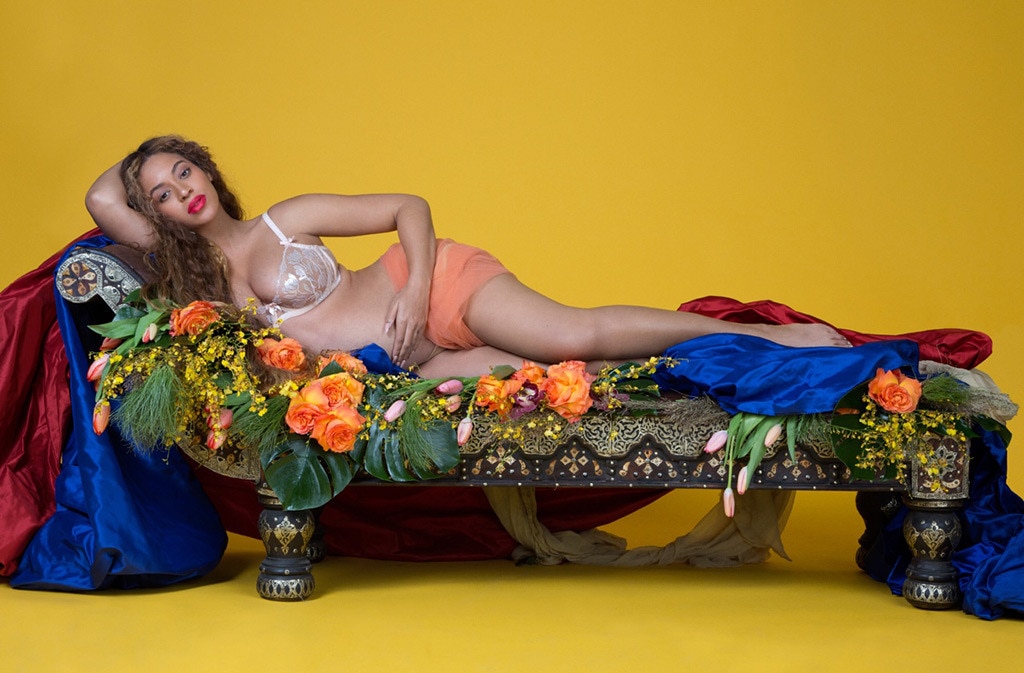 Courtesy of Beyonce
She's Had Some Morning Sickness: "Beyoncé is feeling OK," a source revealed. "She had some morning sickness early on and her energy level is slower then usual, [but she] is taking good care of her body and has good doctors that are making sure she is on track."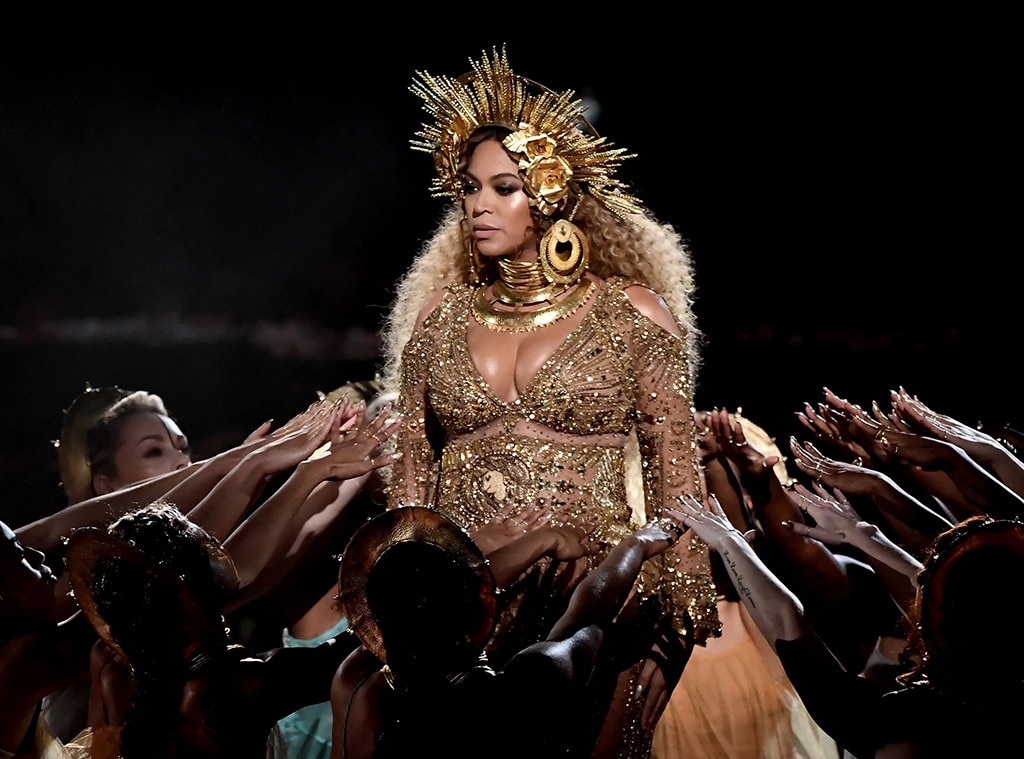 Kevin Winter/Getty Images for NARAS
She'll Still Perform at Coachella: Another source says the singer still plans on performing at the massive Coachella music festival in April, but (as always) her health will come first. It will depend on how she feels and the doctors' orders at that time.
Still, Bey performed several times while pregnant with Blue and spoke openly about it. "When you're pregnant, it's a little bit harder to breathe," she said in an interview for a Live at Roseland screening. "So it was hard doing all the choreography and singing at the same time."
That could explain why she sat for most of her 2017 Grammys performance, too!