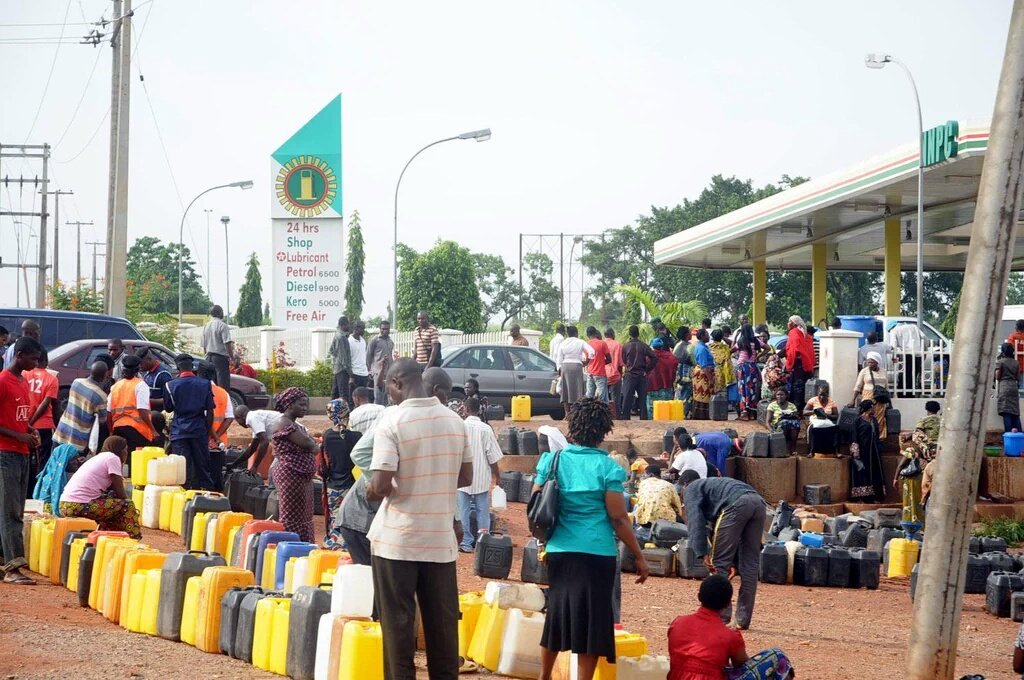 Nigerians woke up to meet long queues at most fuel stations in parts of the country.
The situation comes following rumours of an increase in pump price of petrol.
The Nigerian National Petroleum Corporation (NNPC) insisted that there was no plan to increase the price of petrol, pledging it would avert shortage of the product during and after the Yuletide.
Independent marketers in Lagos had earlier threatened to withdraw their services beginning December 11 due to alleged breach of bulk purchase agreement with NNPC.